How to Find a Cricket Team Near You with CricHeroes
August 8, 2023
Cricket is a sport that has captured the hearts of millions around the world. Whether you're a seasoned player or a passionate newcomer, being part of a cricket team can be an exhilarating experience. Thanks to modern technology, finding a cricket team near you has become easier than ever before, and one of the most effective tools for this purpose is the CricHeroes app.
In this article, we'll guide you through the simple steps to use the CricHeroes app to find a cricket team in your area.
Step 1: Download the CricHeroes App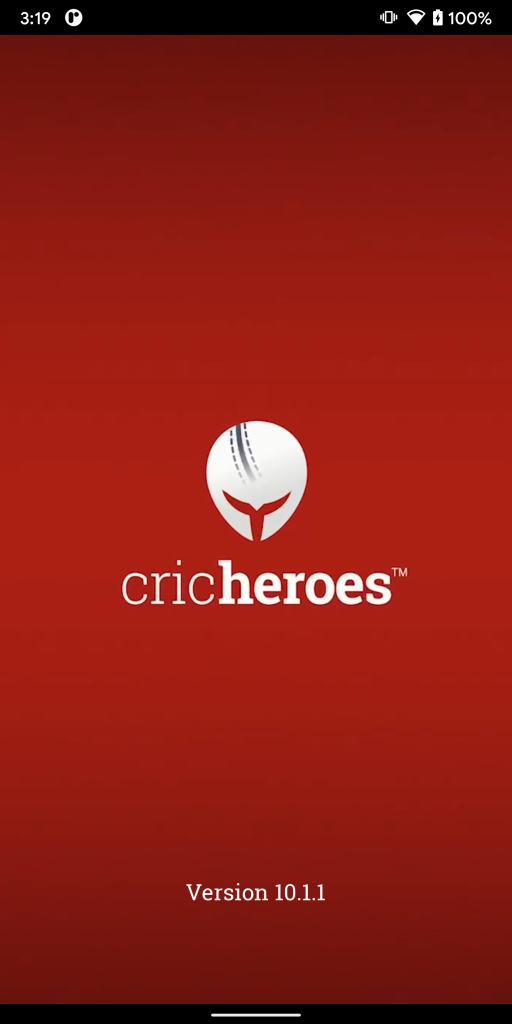 The journey begins with a simple download. Head over to your smartphone's app store, be it the Apple App Store or Google Play Store, and search for "CricHeroes." Once you find the app, download and install it to your device. Or Click Here to download the app.
Step 2: Create a Profile with Complete Details
After successfully installing the app, open it and create a profile. Ensure that you provide accurate and comprehensive details about yourself. This includes your name, age, playing position, and any other relevant information. A detailed profile helps potential teams or players get a better understanding of your skills and preferences.
Also, check How to Create & Play Friendly Cricket Match with CricHeroes
Step 3: Explore the "Looking For" Feature
To find a cricket team near you, navigate to the "Looking For" feature on the app. You can access this by clicking on the "More" tab and selecting "Looking." This feature acts as a hub for all posts related to finding players, teams, matches, opponents, and even cricket grounds.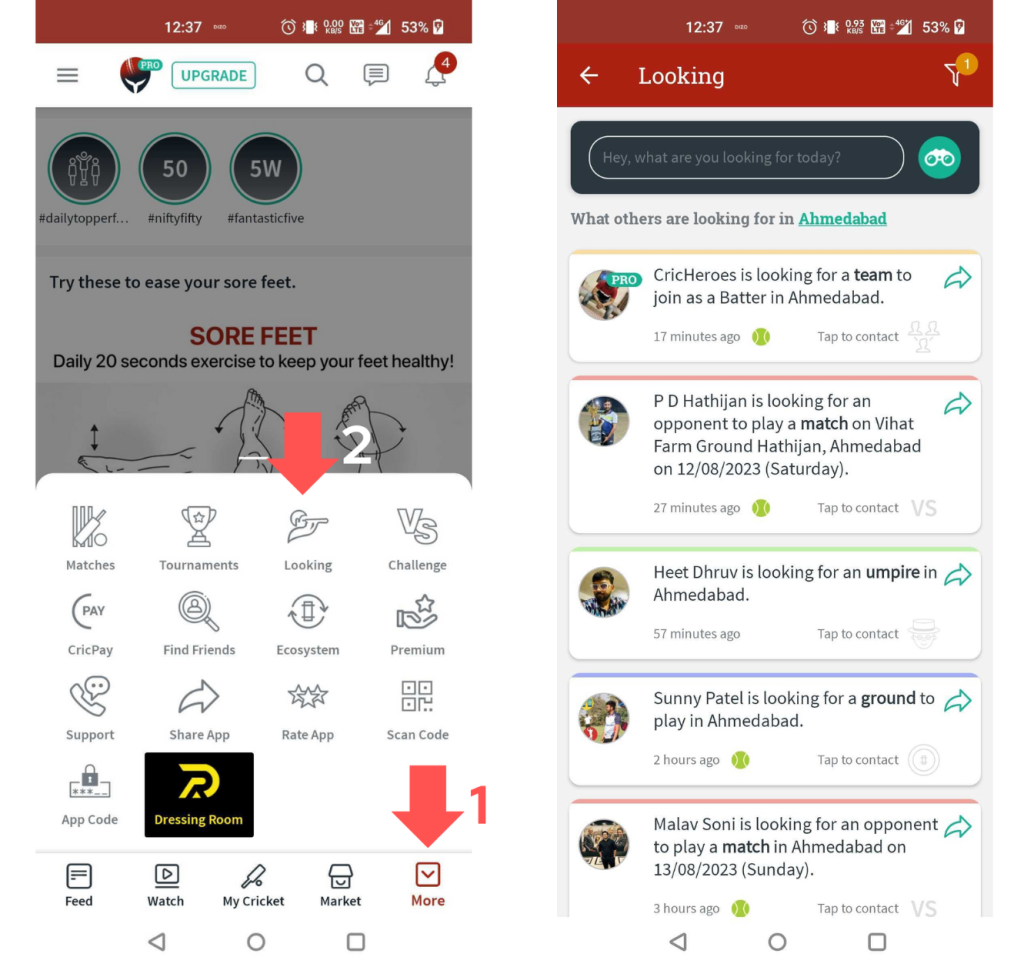 Step 4: Use the Search and Filter Options
Utilize the search button located on the top bar of the app. This function enables you to filter your search based on specific criteria. Whether you're looking for a team to join as a player or a tournament to participate in, the filtering options will help you narrow down your search to find the most suitable opportunities.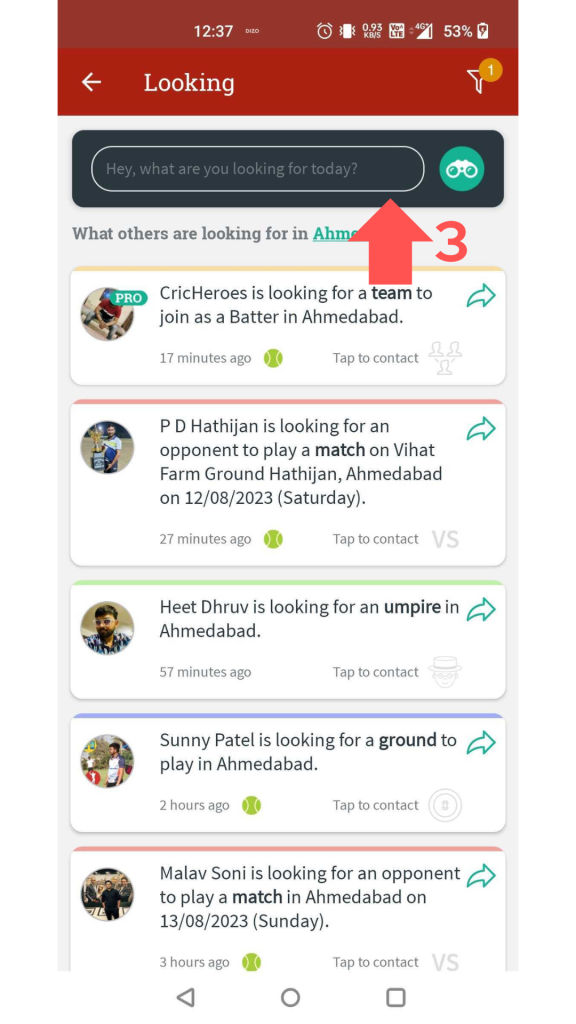 Step 5: Post Your Requirements
Once you've identified a potential cricket team or tournament, click on the respective option. This will lead you to a form where you can fill out your requirements. Provide details such as your playing role (batsman, bowler, all-rounder, etc.), preferred way of contact, ball type (right-arm, left-arm, spin, pace), and any additional information you deem relevant.
Step 6: Connect with Potential Teams
After you've submitted your post, it will be visible to all teams and players in your area who are on the lookout for new members. This streamlined process ensures that your request reaches the right audience, making it more likely for you to find a cricket team that aligns with your skills and interests.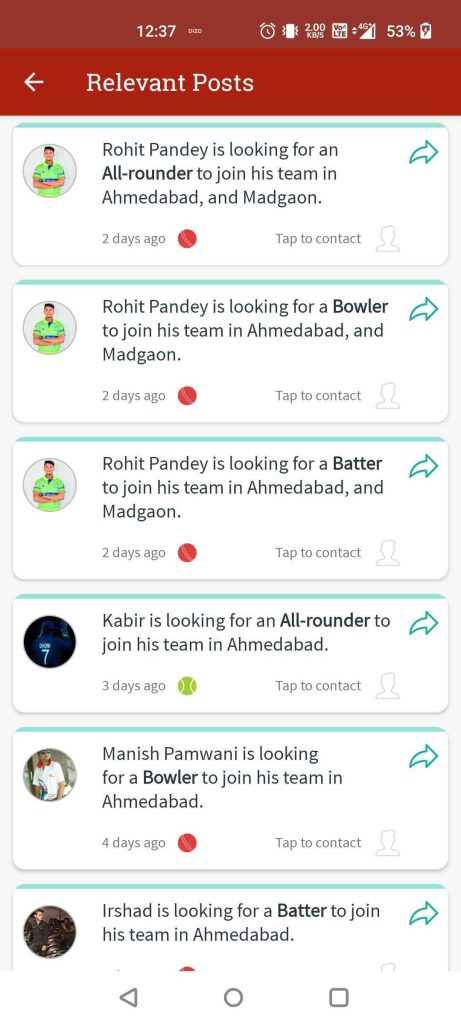 Embrace Your Cricketing Journey
In a world that's constantly evolving, technology has brought us closer to our passions and interests. With the CricHeroes app, the process of finding a cricket team near you has never been more convenient. By following the steps outlined in this article, you'll open doors to a vibrant cricketing community in your area. 
Remember, cricket isn't just a sport; it's a camaraderie, a passion, and a way of life. So, go ahead and take the plunge.
Create your profile, post your requirements, and embark on an exciting cricketing journey that promises not only thrilling matches but also lasting friendships and memories on and off the field. Get ready to don your whites, grab your bat, and embrace the cricketing spirit right in your neighborhood!