Celebrating the Heroes of September 2023
October 10, 2023
Cricket is a sport that is often defined by its statistics and records. From the highest individual scores to the fastest deliveries, these milestones are celebrated and cherished by fans and experts alike. But cricket is also a sport that is full of unsung heroes. Players who may not have the same level of fame as the superstars of the game, but who nonetheless contribute immensely to their teams and the sport as a whole.
In this blog, we celebrate four such remarkable unsung heroes of cricket. Players who have achieved incredible feats on the cricket field, showcasing their talent and dedication through some extraordinary records on CricHeroes.
Praveen Channappa: The Run Machine
Praveen Channappa from Bengaluru topped the charts in both runs and fours scored in September, amassing a staggering 1542 runs with 210 fours. His batting prowess was on full display as he consistently scored big runs and helped his team to numerous victories. Channappa's record-breaking performance is a testament to his hard work and dedication to the game.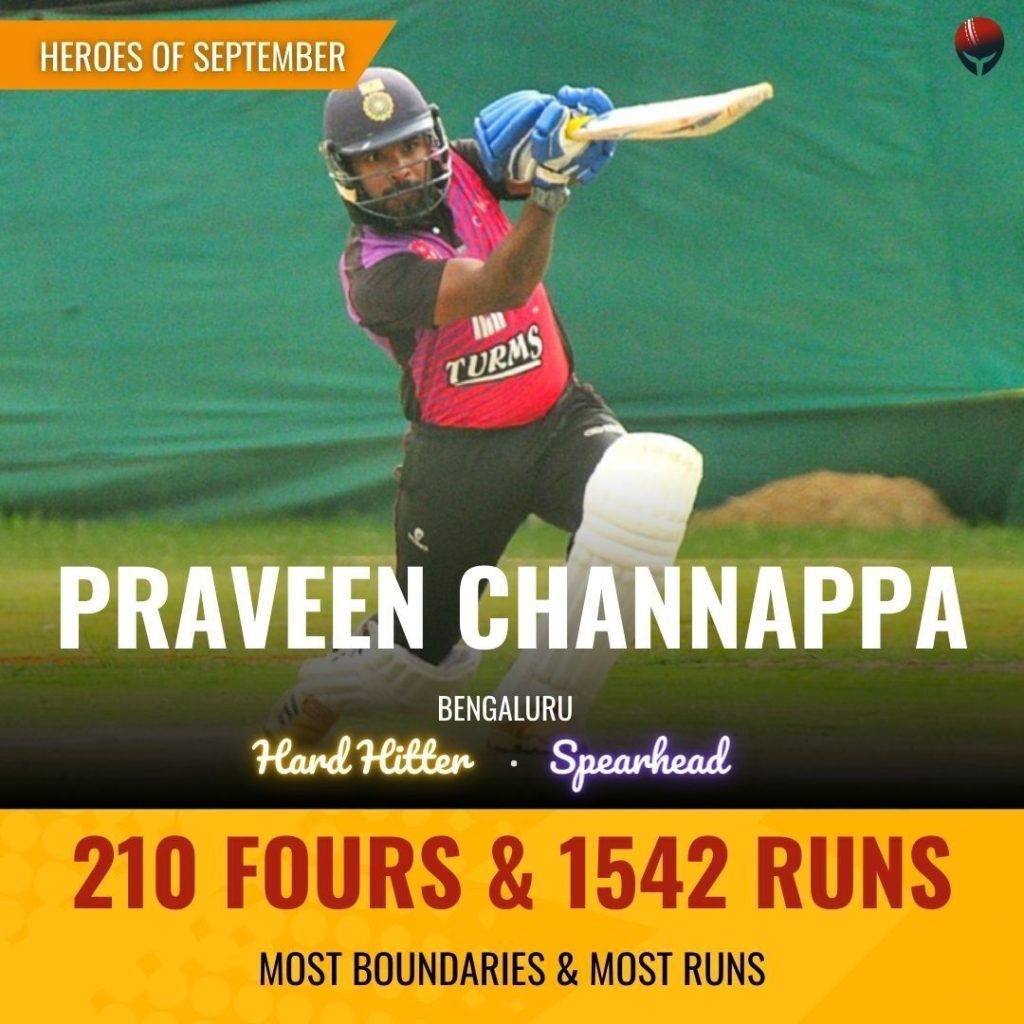 Check out the full profile on CricHeroes: Click here
Dhiraj Wadhwa: The Wicket-Taker
Dhiraj Wadhwa from Gurgaon was the leading wicket-taker in September, claiming 89 wickets. His bowling was unplayable as he wreaked havoc on opposition batting lineups. Wadhwa's wicket-taking prowess was instrumental in his team's success, and his exceptional performance earned him the admiration of fans and experts alike.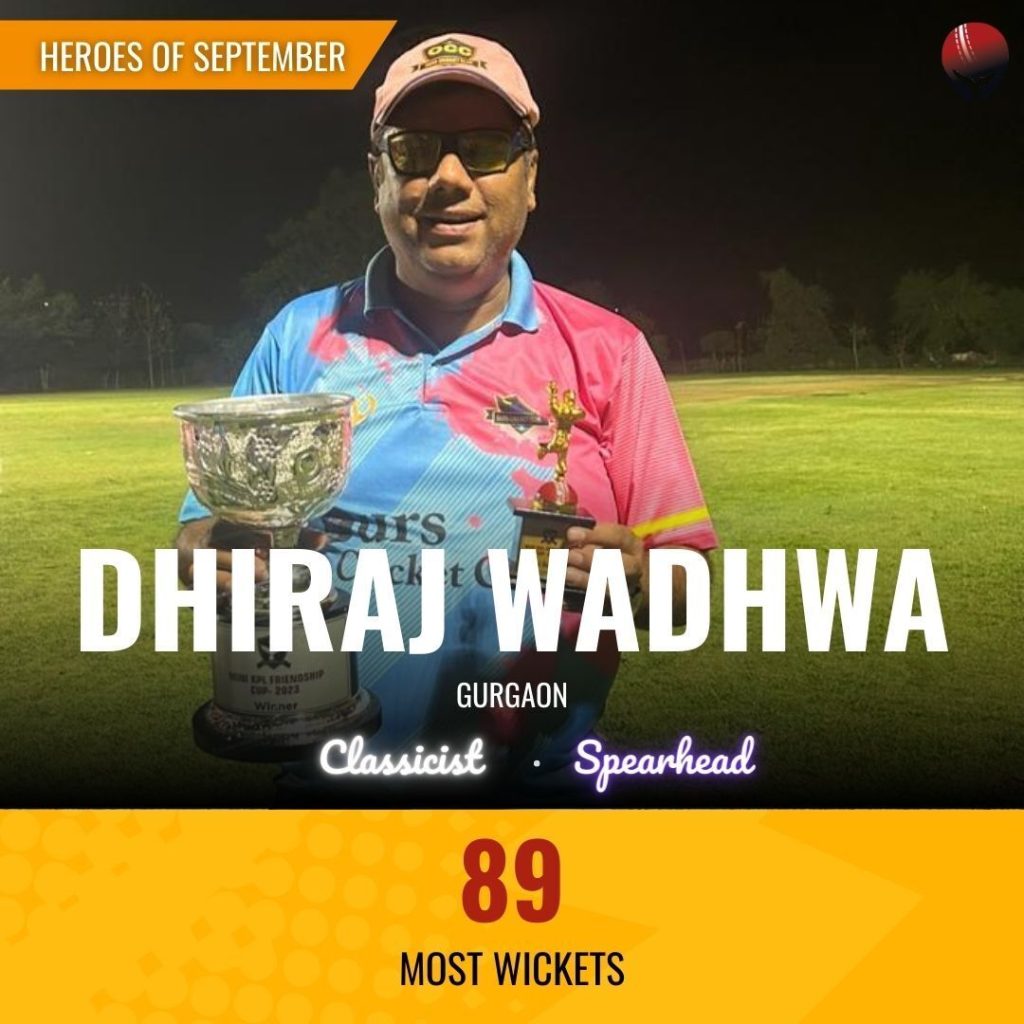 Check out the full profile on CricHeroes: Click here
Harsh Tanwar: The Catching Maestro
Harsh Tanwar from Greater Noida was the most prolific catcher in September, taking 30 catches. His fielding brilliance was on full display as he plucked stunning catches out of thin air. Tanwar's fielding skills were not only entertaining but also match-winning, and he played a crucial role in his team's triumphs.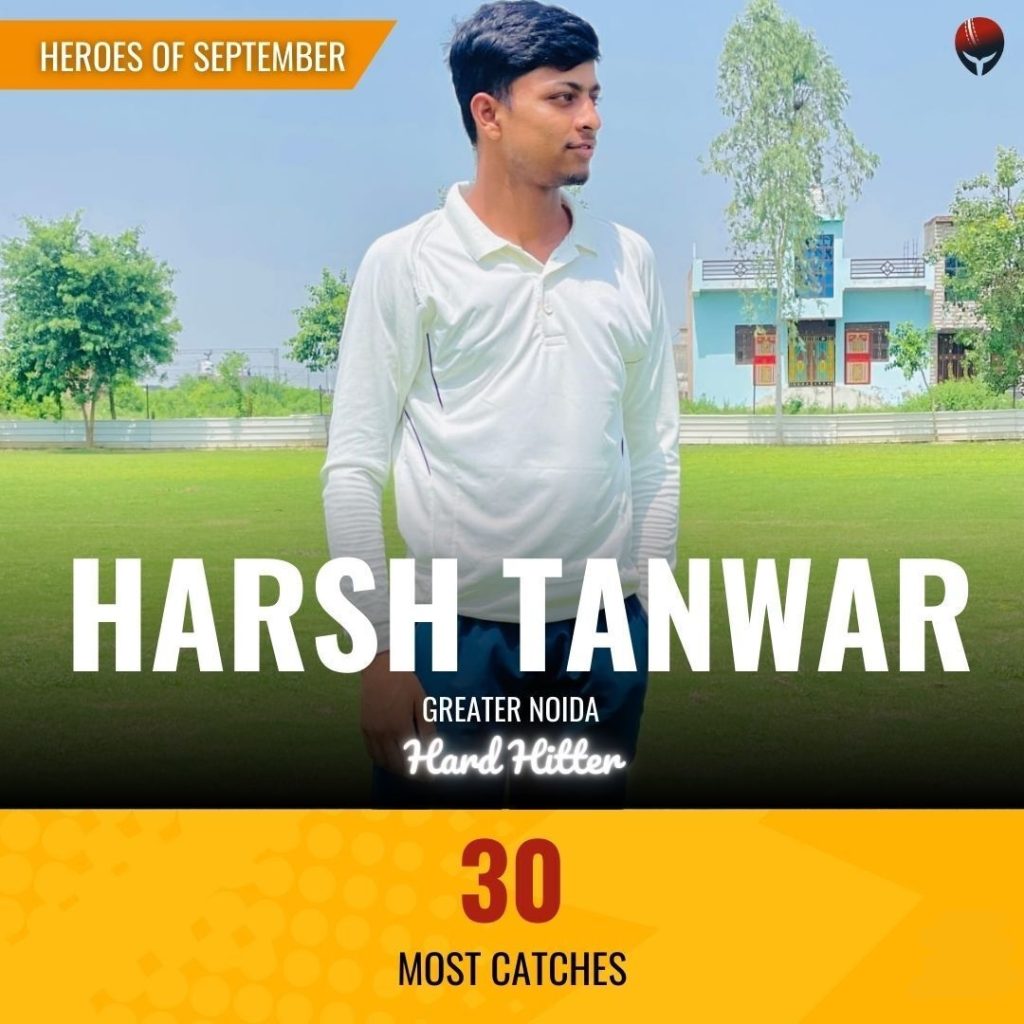 Check out the full profile on CricHeroes: Click here
Bilal: The Stumping Specialist
Bilal from Nagapattinam was the most prolific stumping specialist in September, claiming 17 stumpings. His lightning-quick reflexes and accurate glovework made him a nightmare for batsmen. Bilal's wicket-keeping skills were an asset to his team, and his exceptional performance earned him praise from fans and experts alike.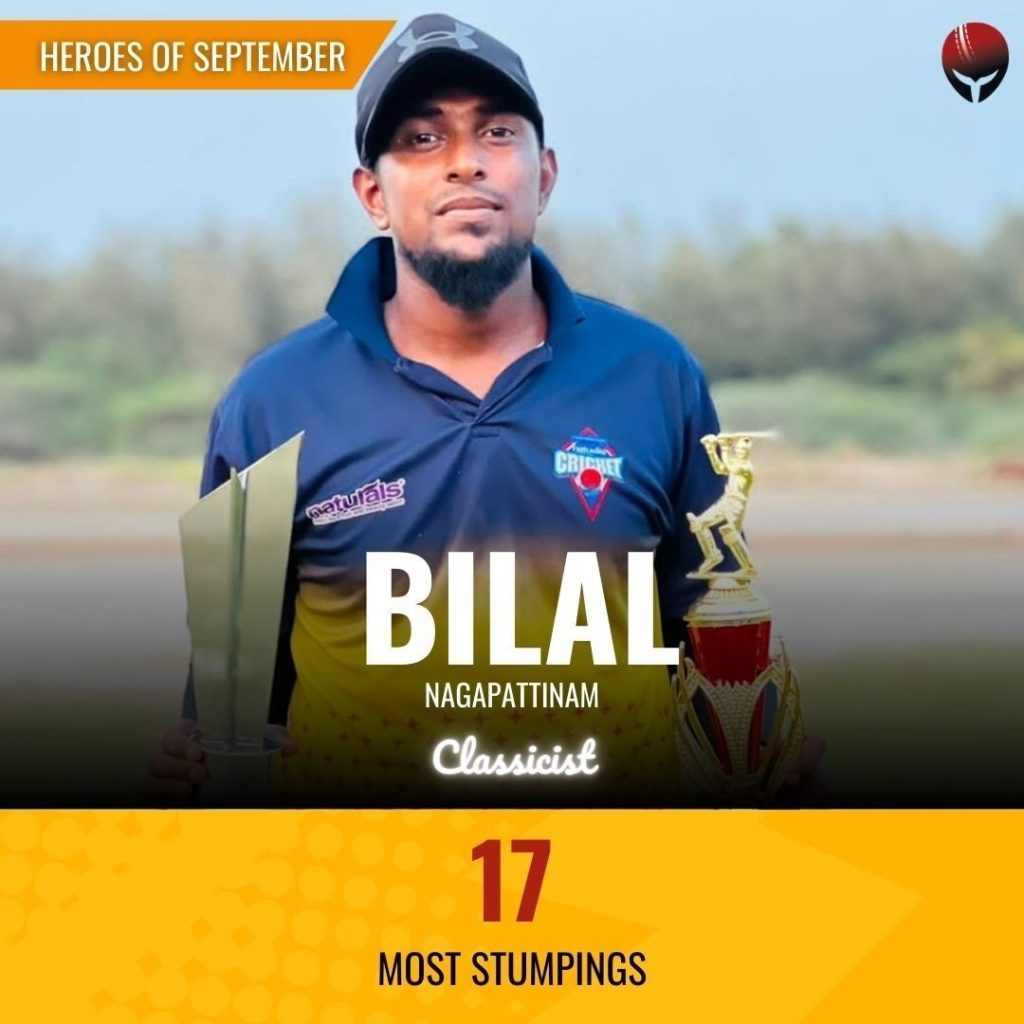 Check out the full profile on CricHeroes: Click here
Praveen Channappa, Dhiraj Wadhwa, Harsh Tanwar, and Bilal are just a few examples of the many unsung heroes who grace the local cricket scene. Their achievements are a testament to their talent, dedication, and passion for the game. These remarkable individuals remind us that cricket is a game of endless possibilities and that every player, regardless of their level, has the potential to be a hero in their own right.
Let us celebrate these unsung heroes and their contributions to the world of cricket. Their achievements inspire us all to strive for excellence and to never give up on our dreams.