Heroes of February 2023: Recognizing talented grassroots players and their exceptional performance.
March 23, 2023
February was another outstanding month for Cricheroes and its players– it was raining wickets and runs.
And similar to our initiative– Heroes of January, we had both women and men taking us by surprise again in February.
But before we start disclosing the remarkable players and reporting their performance, just a quick disclaimer.
Our panel made decisions based on many non-negotiable traits of batters. Simply comparing batting averages wasn't our goal– the judgment accounted for different types of pitches,balls, and every possible change in rules, conditions, and technology. Bowlers were reviewed in the same light–wickets weren't the only judgment criteria.
February's Spotlight Players #BeatThem!
So, without further ado, put your hands together for the best performances of February:
The Destroyer- Balram Yadav
Balram also recognized as the Gayle storm and The Centurion once again destroyed the morale of opponent teams by scoring a massive 2014 total runs in February. The highest number of runs he has scored in a match is 144. To date, he has scored 13 magnificent centuries. What a performer!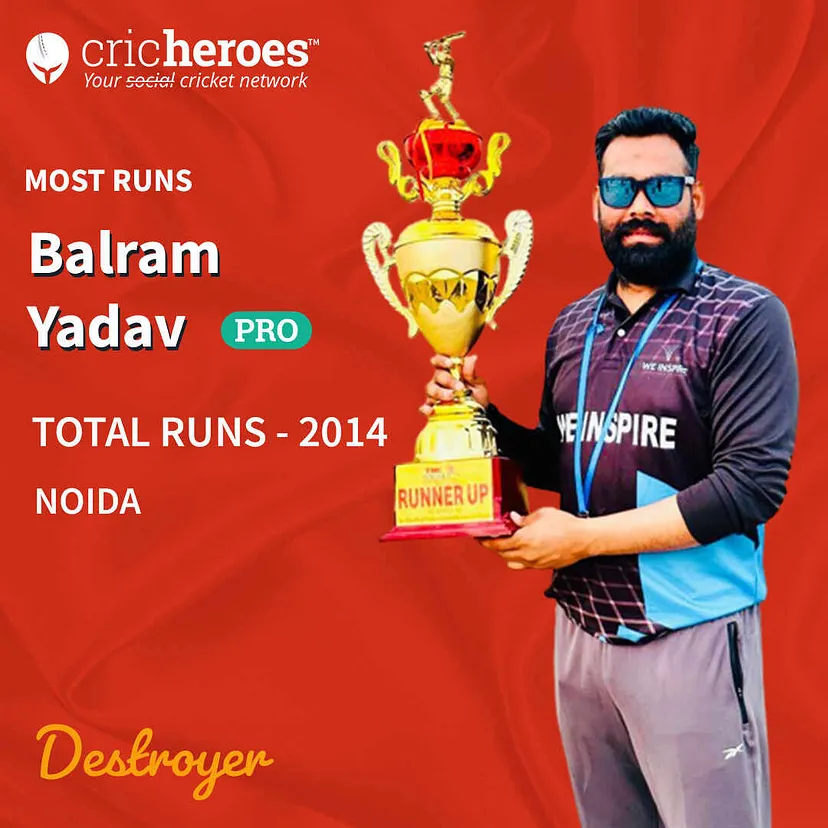 Check out the full profile. Click Here
The Hard Hitler- Angel Gagwani
It takes immense hard work and zeal to score the highest runs in a month but for Angel, it didn't seem like rocket science to score 561 runs. The exceptional batting skills presented by Chennai-based Angel Gagwani left audiences awestruck. Her highest run in a match is at par with her male counterparts, scoring 140 runs in a match is no joke. So far, she's recorded 2661 total runs in 129 matches and is often recognized as the best batsman of the match.
Angel's recognition is not only limited to scoring the highest runs in the female category. She's also leading the Most Valuable Player in the female category with a daunting 71.419 points to her name.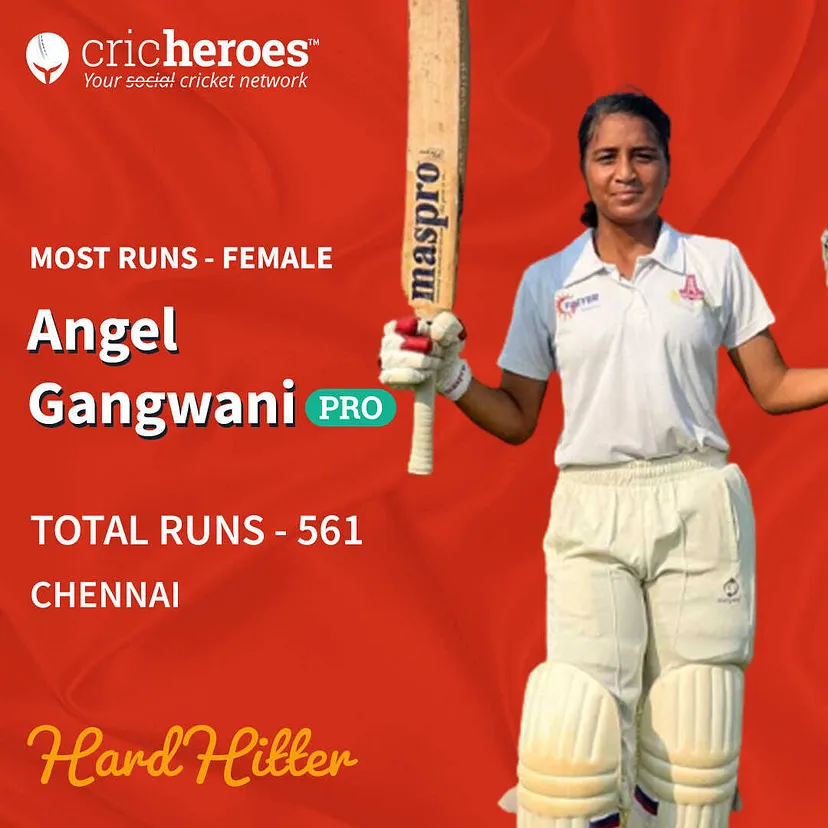 Check out the full profile. Click Here
Meet The OG Of Grassroots Cricket: 67-Years Old Cricketer Breaking Stereotypes And How.
The Hard Hitler- Lucky Rathod
Noida-based Lucky Rathod took the authorities by storm by hitting 7 centuries in one month. Lucky has bagged several unique badges in CricHeroes for his remarkable batting strike–Top Class 20000, Gayle Storm, The Centurion, the Choke Slammer, and many more. Another achievement tagged to his name is scoring 204 in a match.
Lucky also bagged the Most Valuable Player in the men's category with 287 points to his name.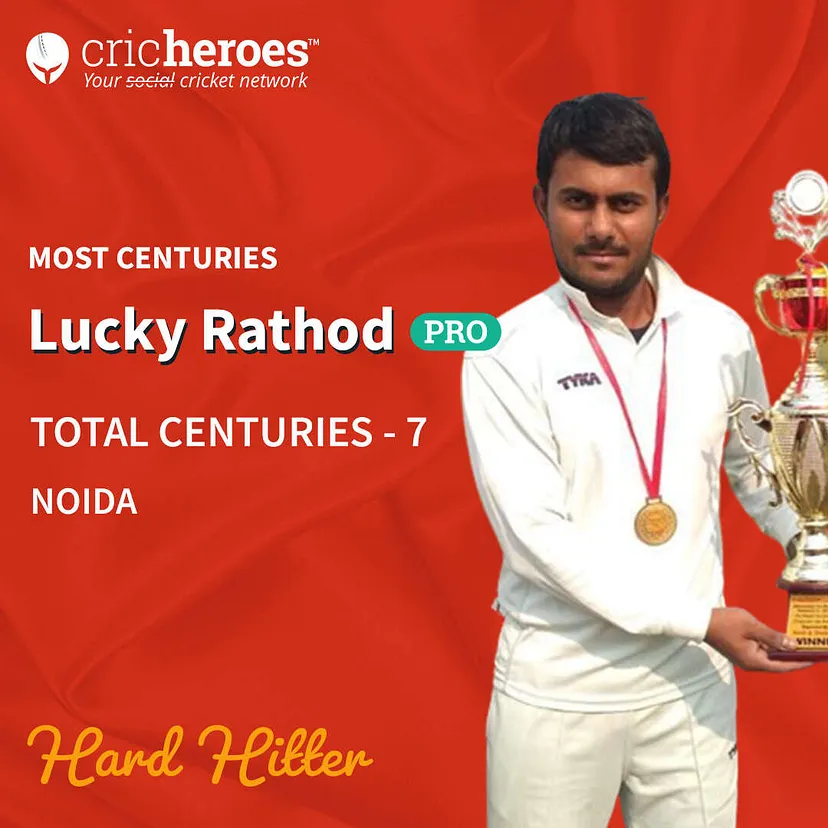 Check out the full profile. Click Here
The Accumulator- G. Kamalini
G. Kamalini's exceptional performance month after month is clearly a surprise element. In January, she held the record for scoring the highest number of centuries in the female category, scoring 155 in one match and 101 in another. And yet again, the Chennai-based batter has been named as the highest centurion by scoring 3 centuries in the month of February.
She's scored 558 4s and 10 6s to date. Her CricHeroes scorecard can keep the opponent team-wide awake the night before the game.
Check out the full profile. Click Here
The Destroyer- Jagdish Bora
Delhi-based top-order batter Jagdish has mesmerized audiences with his flying fifties. He scored 15 half-centuries last month. And often awarded as the best batsman in a match. As per CrichHeroes scorecard, Jagdish secured 72 50s and 23 100s to date. Now that's a lot of half and full centuries for a grassroots player.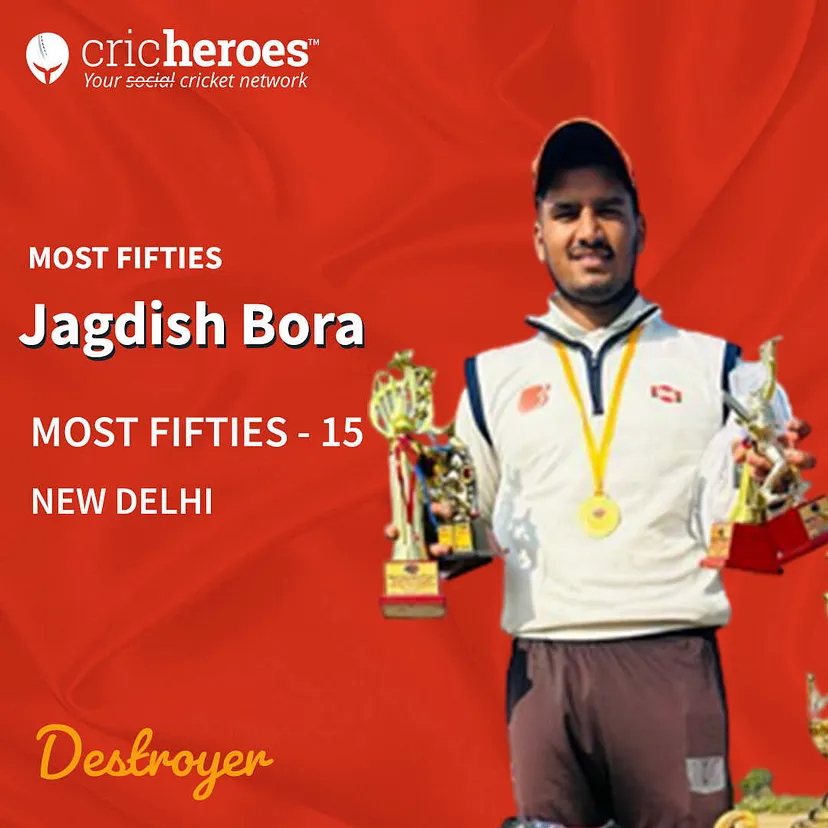 Check out the full profile. Click Here
The Hard Hitler- Annapuran Bhosle
In the female category, Annapuran Bhosle has been making the headlines with 7 half-centuries in February. Vijaypur's Annapurna has played 150 matches so far and made 32 half-centuries in no time. In several matches, she's been awarded as the player of the match and best batsman.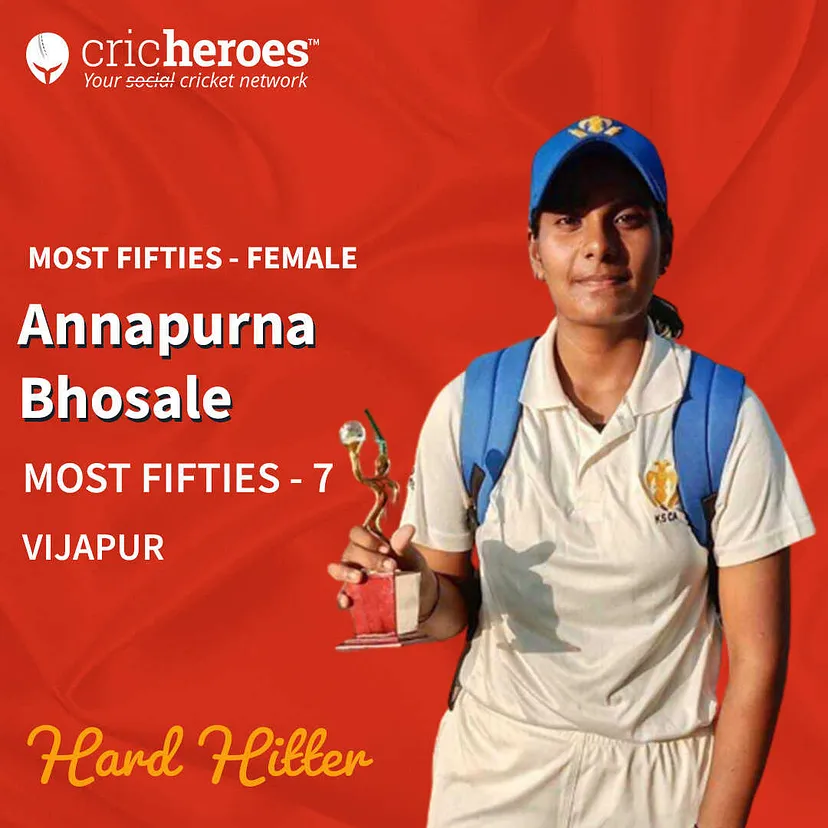 Check out the full profile. Click Here
Faiz is a right-arm fast bowler and middle-order batter who hasn't been generous with his opponents. Delhite Faiz is an all-rounder and is often awarded the player of the match and best bowler.
In February, the star kid once again proved his bowling skillset by securing 78 wickets in 25 matches. Owing to his performance, he's won the Amazing Spiderman and Choke Slammer badge amongst many others.
Check out the full profile. Click Here
However ineffable the scores sound, these grassroots players truly deserve a standing ovation for their relentless hard work.
It's a matter of pride for Cricheroes to host such talents on our platform. Their performances have led their teams to unexpected victories and made the audience erupt in applause.
If these players continue performing in the fashion, then it is only a matter of time before they'll be nominated for next year's CrichHeroes Awards 2023–Awards that recognize grassroots cricketers and cricket communities globally.
Team owners can use this bulletin in a more lucrative way. Would you like these players to join your team? Here's a simple way to connect.
Cricheroes offers a unique feature, "Looking"- which enables searching for the right sort of players through our platform. Simply add the details of the type of player you are looking to join your team and provide the way you want the players to contact you. Who knows you may get to recruit one of these players for your team.