Funny Cricket : Hilarious Support Requests from CricHeroes Users
September 8, 2023
Home to a whopping 23 million+ cricketers, CricHeroes isn't just a platform for the love of the game; it's also a hub for some funny support requests. We're talking about everything from changing a single run to claims of epic cricket espionage. So, let's dive into this treasure chest of hilarity!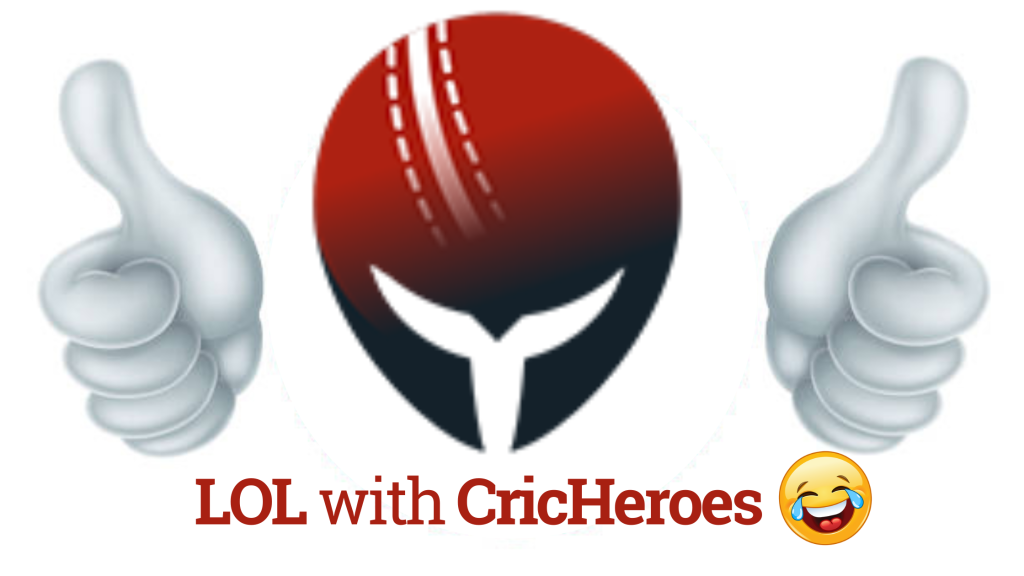 Let's Start :-p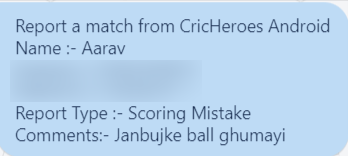 Comment from user: Jaanbujhke ball ghumayi.
Caption: Guess, the guy was done with batting and had to be somewhere. Let's admit, we've all thought about this once in life!
———-

Comment from user:

My boss has my contact no, He do not play cricket, But he has install CricHeroes in his mobile to check all employees cricket timing.

Tip: Convince your Boss to create a team and phir badla lena ground pe. And CricHeroes yaar, info nahi 🙁
———-

Comment by the user: 27 to 29 meri tournament h in dino me server down nahi hona chahiye app ka sir
Yes sir, ok sir!
Tournaments come and go, but this user's tournament dates are like sacred cricket rituals. We promise to guard our servers as if they were the holy grail of cricket. Game on!
———-

Comment by the user: Sir me ab so rha hu aap subh se pehle 2nd innings k 13th over me last ball wide add krna h aapko

Caption: Trust us, even your midnight wide requests are in safe hands!
Cricket fans are a passionate bunch, and they don't care about the clock. Requesting a wide ball change in the dead of night shows true dedication. Fear not, even your cricket dreams are our top priority. Sweet dreams, wide or not! 😴
———–

Comment by the user: Mere sare 0 wale match delete kar do aap ka pro le lunga
Average 25 ka kar do

Caption: Negotiating cricket stats? You're our marketing hero!
When your cricket negotiation skills are as sharp as a yorker, you're a real pro. "Erase my zero matches, and I'll consider going pro" – now that's a game plan we didn't see coming. Keep those offers rolling in, champ!

These are just a few of the many funny support requests we've received at CricHeroes. We love hearing from our users, and we're always up for a laugh. So, if you have a funny support request, don't hesitate to send it our way!
P.S. If you're ever feeling down about your cricketing skills, just remember that there are people out there who have requested to have their zero-wicket matches deleted. So, chin up, and keep playing!