Improving grassroots cricket, one scorecard at a time!
July 19, 2019
A Cricket match is best enjoyed on the ground or in the stadium. Second best experience is watching it on TV or on your mobile phone. But what if it is not telecasted live or not even live scored? Well, that's the case right now with 99% of the local cricket matches across the world and CricHeroes is on a mission to change that.
At CricHeroes, we are committed to bridge the gap between grassroots cricket and professional cricket with the help of technology and our widely used app is just the first step in that direction.
If a local cricket match is scored using the free CricHeroes App, not only you get a world-class match scorecard but also advanced insights to understand the match like a professional cricketer (if you are pro user).
So how do we do that? Well, let's breakdown a typical match scorecard on CricHeroes to understand more.
A match scorecard on CricHeroes has the following major components.
Match Information
Match Summary
Full Scorecard
Commentary
Analysis
Heroes of the Match
MVP — Most Valuable Players
Gallery
Match Information
As the name suggests, basic but important information about the match is available in this section like Playing Squads of both the teams, Tournament Name, Number of overs, Date & Time of the match, etc. But the most important information is Match Notes, which gets generated automatically and gives details like match start and end time, innings break time, the reason for penalty runs, important milestones of the match and other scorer notes.
Match Summary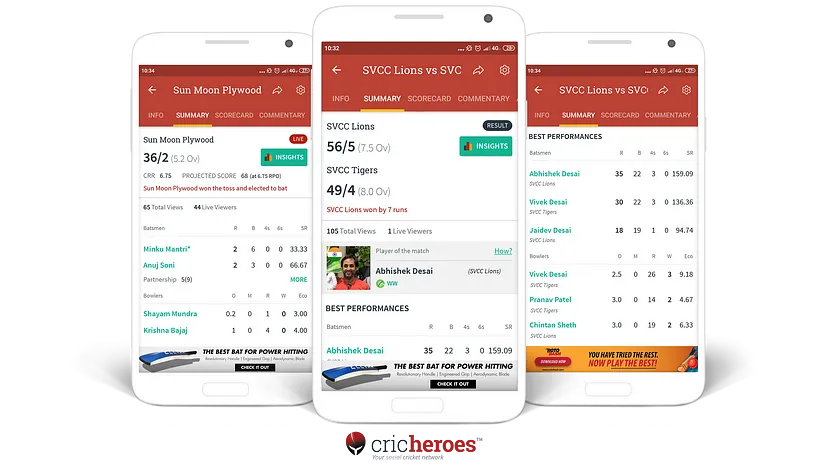 If you are following a live match on CricHeroes, you may spend most of your time in this section. It shows brief scores, current batters, bowlers, CRR, RR, etc. All these information updates automatically so that you don't have to refresh manually.
If it is a past match, along with the final scores, it will show the top 3 performers of the match from both the teams along with Player of the match.
Full Scorecard
From the outside, it is a standard full scorecard with extras and fall of wickets information but when you go inside i.e. tap any player name, you get to experience some really cool stuff.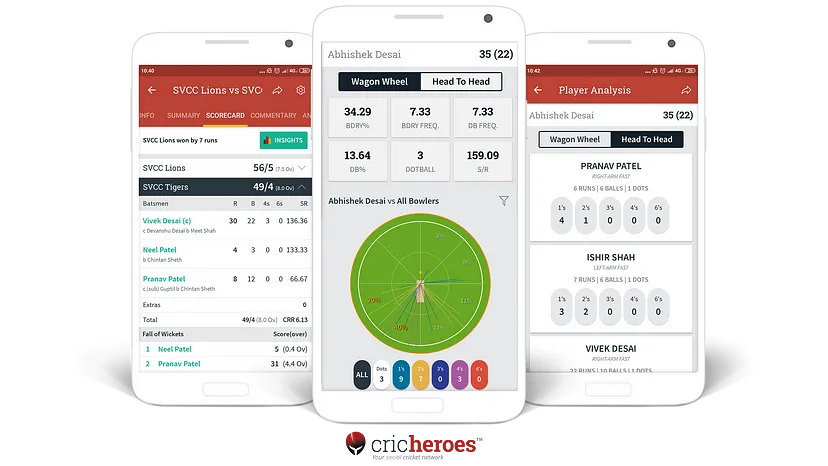 Above screen shows one such inning. Here, not only one can see individual Wagon Wheel of a batter but also boundary and dot balls percentage, frequency and how many runs the batter scored on both sides of the wicket. It gets more interesting when you click on Head to Head, where you see runs scored by the batter against every bowler in that particular innings.
This is a great way to deep dive in any player's innings whenever you want to.
Also after every wicket, for a new batsman (after every over, for a new bowler), you see something like following. The small popup closes automatically in a few seconds and thus we call it quick scorecard insight.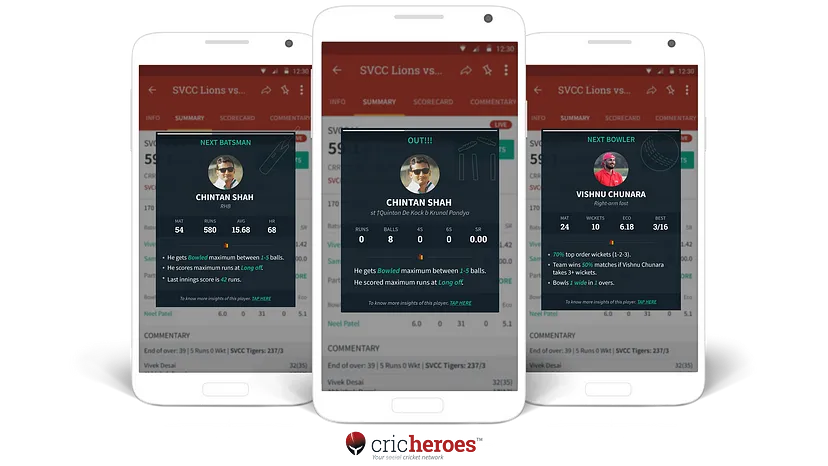 It gives quick insights about a batter (or a bowler) like, when does he/she generally get out, his/her main scoring region and his/her last innings score. Pretty cool, huh!
Commentary
Many cricket enthusiasts prefer following a live match from this section and that's why it has to be special. Not only we have full commentary like other apps, but we also have a quick way to check commentary for only wickets and boundaries.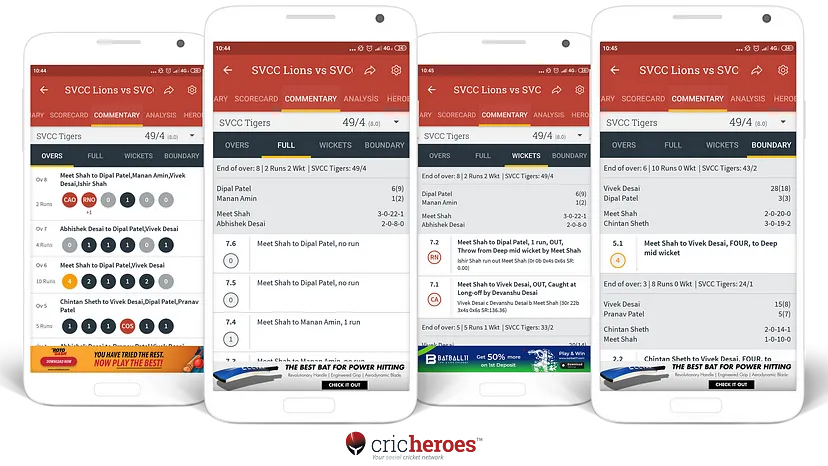 Overs section is a great way to analyse an entire match as quickly as possible. You will understand exactly what happened in each over and where the game changed for a team.
Analysis
If you are an avid Cricket fan, you have seen these graphs. Wagon Wheel, Manhatten, Worm graphs are part of most online scorecards. But only some provide the capability to filter these graphs in as many details as CricHeroes.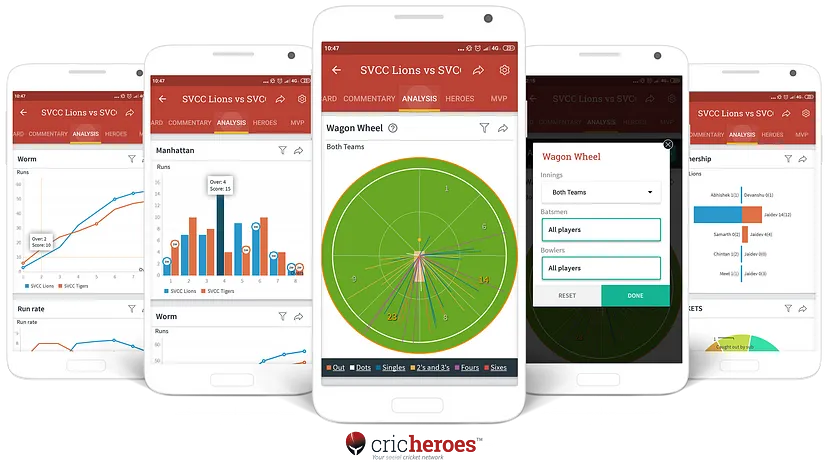 Heroes and MVP (Most Valuable Players)
One of the main objectives of CricHeroes is to give recognition to grassroots cricketers and we try to do it whenever we can. Separate Heroes and MVP sections in a match scorecard is one such example.
At the end of the match, CricHeroes automatically calculates Most Valuable Players and Heroes of the match based on a proprietary algorithm. Players can further share this achievement with their loved ones.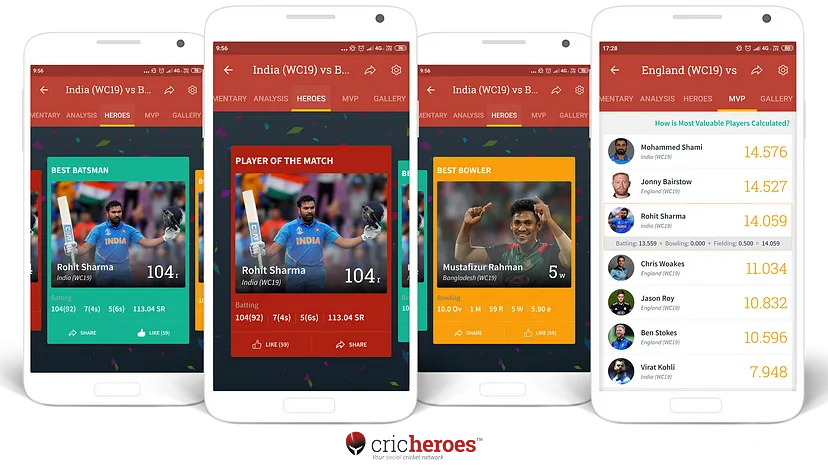 Gallery
Last but not least, this section contains all the photos and videos players take during their match. This is not just a game but also great memories for players.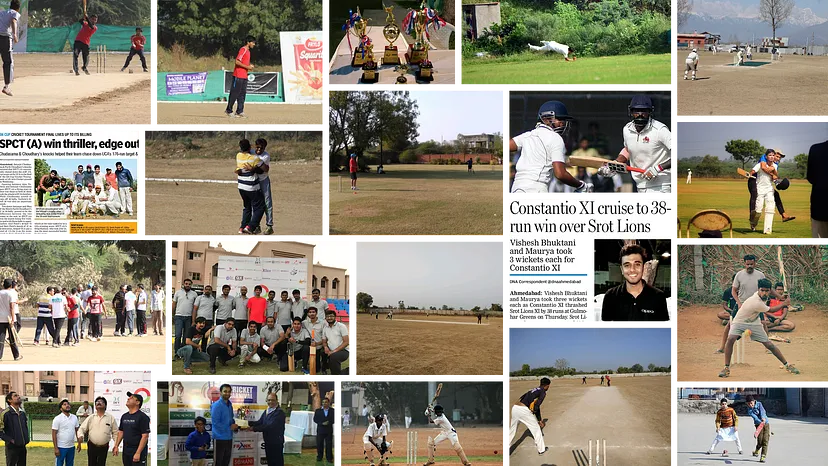 So what do you think? Is this scorecard worth playing a match for! 🙂
Please let us know how can we make it better in the comments section.