Mentor in Cricket — Explained — Should every captain be 'Captain Cool'.
September 29, 2022
In 2021, around one year into his retirement, MS Dhoni made a special comeback. In his new role as Indian cricket mentor, Captain Cool entered the dressing room of the Indian team and began his 2nd innings in cricket, literally!
Alongside the Head coach — Rahul Dravid, Dhoni's addition to the team is expected to not only boost the team's performance but also impact the performance of individual players.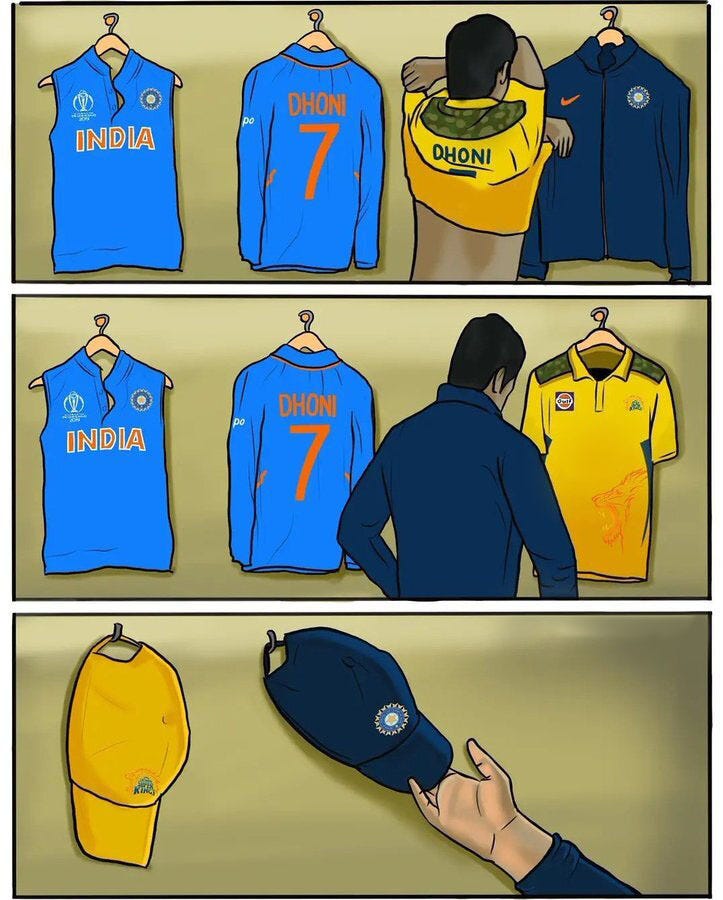 Every Indian cricket fan is well-versed with M S Dhoni's track record and his calm and composed demeanor. But the role of a cricket mentor isn't as straightforward as it sounds.
"I am very happy that MS accepted the offer to be the Cricket Team Mentor for the T20 World Cup. I know many people want MS Dhoni to come back into the mainstream of Indian cricket and being roped in as the mentor is the best thing that could have happened. Dhoni was always a bowlers' captain in white ball cricket and his presence as a team mentor for the T20 World Cup will immensely benefit Jasprit Bumrah and Co" — Virendra Singh Sehwag
Let's understand the mentor's meaning in cricket, what is the work of a mentor in cricket, and dive deeper into why management invests in a mentor despite having a coach.
What is a mentor in cricket?
Mentoring in cricket was introduced with the intention to help players benefit from the wealth of knowledge and experience of seasoned players–the likes of Dhoni and Dravid.
Cricket is more than a game of methods and techniques. It is 20% technique, and 80% mental application. While coaches can look after the technicalities of the game, the ever-mounting pressure of the game demands a person to fill the mental application gap.
A cricket mentor is a friendly face (a non-controversial figure) in the dressing room who creates an optimistic environment for players and lifts their spirits after a bad game day. The true meaning of a mentor in cricket is realized when the mentor is abiggest well-wisher and a motivational factor for individual players. Mentors build personal bonds with players, learn their weaknesses and instill strength through inspirational conversations
What is the role of a cricket mentor?
A cricket mentor is an individual who;
Shares experience, expertise, and knowledge with team members.
Assesses each player closely.
Guides the players towards achieving the ultimate goal.
Pitch in with tactics and strategies along with the coach.
Assist players in making tough decisions on the field.
Develop players' skills and bring the best out of them.
Most importantly, motivate and inspire the team.
"A young captain must be mentored by an experienced captain to bring out the best in them."- Says Ian Chappell, former Australian cricketer.
On that note, let's analyze MS Dhoni- who was the mentor of the Indian T20 cricket team.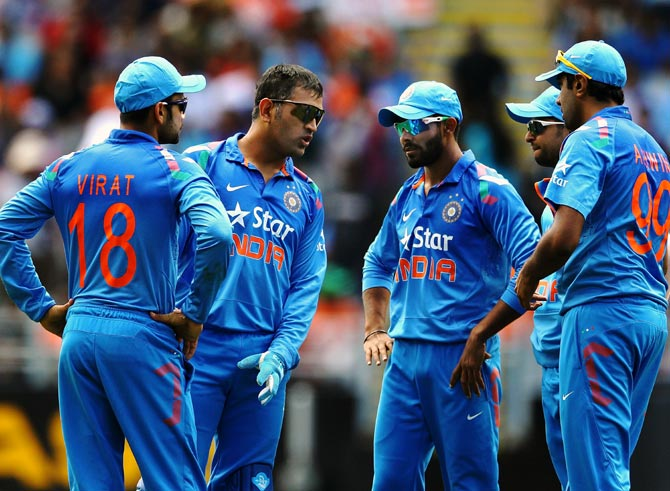 Dhoni perfectly fits the shoes of a cricket mentor. He is an all-time performer who maintains an unparalleled record of never being dropped by selectors. Dhoni's neutral personality and calm attitude helps him in going deeper into each player's shortcomings. His approachable nature and his role as team troubleshooter has been a source of respect to the players since years. Under his leadership, the team can ensure unity and performance, especially in high-pressure matches like T20. More importantly, while some players create sides and internal teams, Dhoni is one camp and every player belongs to his camp.
Now let's confront the elephant in the room. Why do international teams invest in cricket mentoring when a coach can do it all?
What is the core difference between a mentor and a coach?
Coaching and mentoring are often used interchangeably. If required, a coach can step into the shoes of a mentor.
Now that's a big cost saver!
Well, there's a logical reason why the Indian cricket team has a coach and mentor.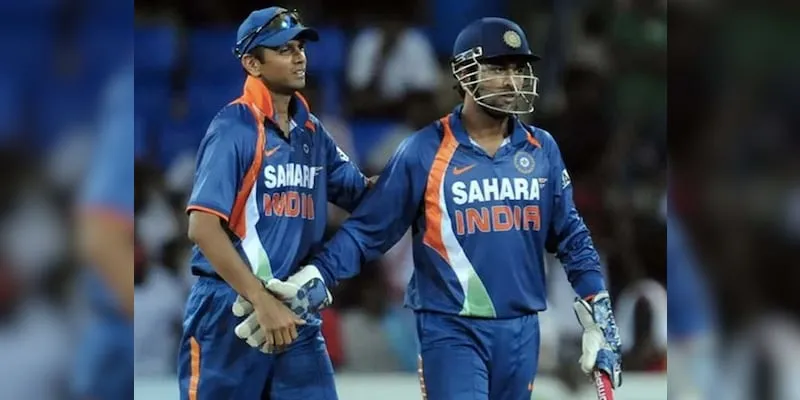 While the role sounds similar, a coach is more inclined towards strategies, techniques, and methods. Mentoring focuses on improving mental ability that drives decisions on the field.
Mentoring is an informal association with the players in comparison to the coach but each leveraging their knowledge and expertise to groom young players.
Speaking of formal and informal association, a coach is the biggest cheerleader of the team's performance and aims at the goal.. A mentor on the other hand is more concerned about individual player performances; helping them reach their full potential.
Coaches, in alignment with the captain, closely assess and monitor players' physical and technical strengths to strategize the next match and influence selectors in deciding the right team. Let's say chalking out the next lined up series and map this data to the style of each player that fits the respective matches. Without a doubt, coaches take a lot of pain in planning a match. As far as mentoring is concerned, it's far from this but impacts the player's game irrespective of style and type of match.
Who is a player's mentor?
Essentially, the best cricket players are the ones who make good decisions, focus on the match, stay disciplined, and remain calm under pressure. Hence, a mentor's role is incomparable and no longer optional. Needless to say, ace players like MS Dhoni need to step up as cricket mentors and help youngsters focus on the mental side of the game.
Lastly, we wanted to leave you with a food for thought. Besides Dhoni, which other "underrated" Indian cricket player could have been a great choice for a mentor in the T20 series?
Eagerly waiting for your responses in the comment section.