On Products That You Never Use
August 4, 2017
We all have apps on our phones, which we have not used for a long time. Some of them we don't even remember installing. On our desktops the ratio of non-used apps vs used apps will be even higher.
We all receive multiple notifications from various apps throughout the day. But we end up tapping only a few of them. Why?
Fogg Behaviour Model invented by Dr. BJ Fogg has an answer.
Dr. BJ Fogg is a professor at Stanford University and he discovered following about "What Causes Behavior Change?". In other words, why don't we end up tapping all the notifications on our mobile phones.
Three elements must converge at the same moment for a behavior to occur: Motivation, Ability, and Trigger. When a behavior does not occur, at least one of those three elements is missing.
Following diagram explains the Fogg Behaviour Model.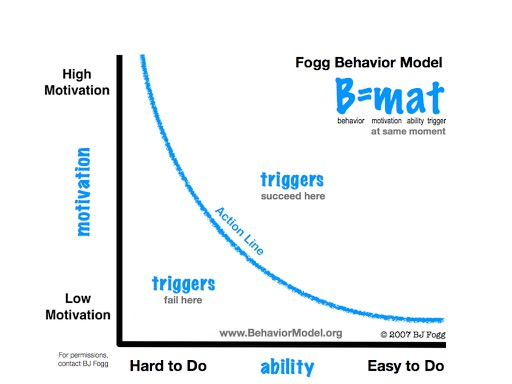 As you can see, for any trigger (like a push notification for opening the app) to succeed there has to be right amount of motivation and ability at that particular moment.
If motivation is low, the triggered activity should be extremely easy to do.

If motivation is high, even bad UX won't prevent user from doing the triggered activity.
One famous example of the later from India would be the IRCTC website. Compared to other travel websites like Cleartrip, booking a train ticket on IRCTC is a nightmare. A real nightmare.
But since the motivation to book train ticket is so high for most people, IRCTC gets away with really clunky interface and slow response time during peak hours. Even though they have considerably improved recently, there is a lot to do.
Another India-specific example of the later is the 12PM Flash Sale of Amazon and Flipkart.
Every week, Amazon and Flipkart sell heavily discounted mobile phones in India, either at 12PM or 3PM. The flash sale gets over in a few seconds. You have to be pretty much tech-savvy to get a discounted mobile phone from this sale. For e.g. You need to keep the computer (or mobile) on, be on the sale landing page, click "Buy Now" button exactly at 12 PM and should have superman-like abilities to finish rest of the shopping process from there on.
Now, in terms of "ability", this entire activity will fall near "Hard to do" on Fogg Behaviour Model but since the "motivation" (of getting a huge discount) is so high, people are willing to go through this pain.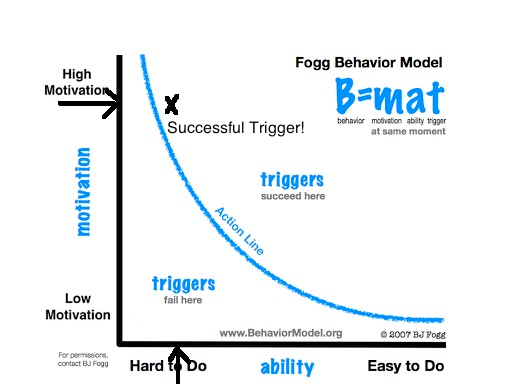 But why am I talking about this?
Because personally I believe, it is always better to build products that people are highly motivated to use (like above examples) even if UX is not that great than building easy-to-use products that people are rarely motivated to use.
In other words, always try to build products that have high intrinsic value. Not because you can then get away with clunky user experience but because that kind of product will work in a longer-run; it will have a better word-of-mouth effect and it will create a high barrier to entry for your competition.
Products with low intrinsic value can easily be copied; acquiring users for them is extremely hard and it is even harder to keep them loyal. Following thread on Product Hunt substantiates my claim.
What's your favorite app that you never use?
You will be surprised to see some products in above list, like Dropbox. I encourage you to read comments to get a better perspective.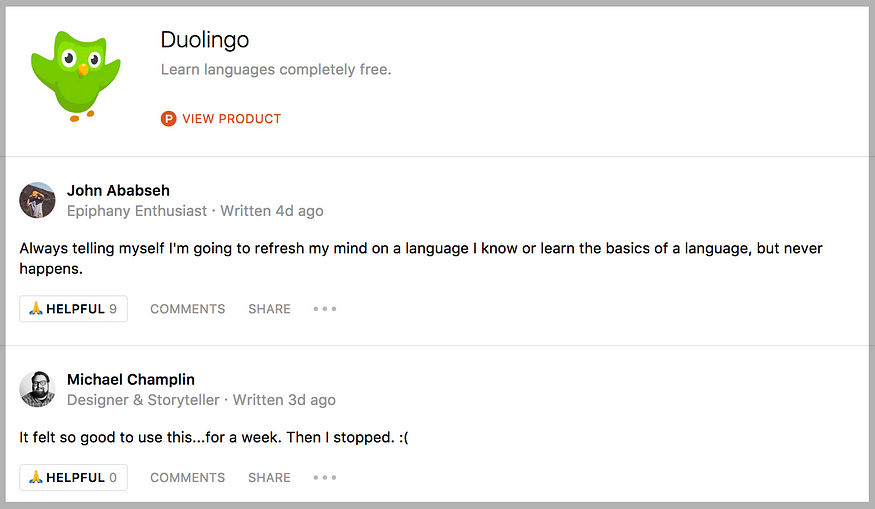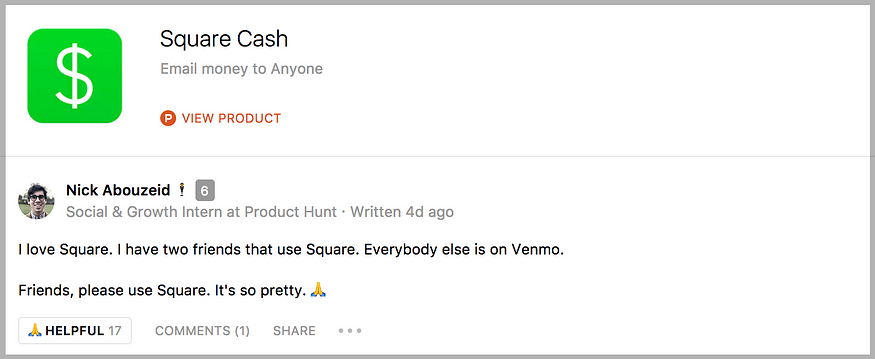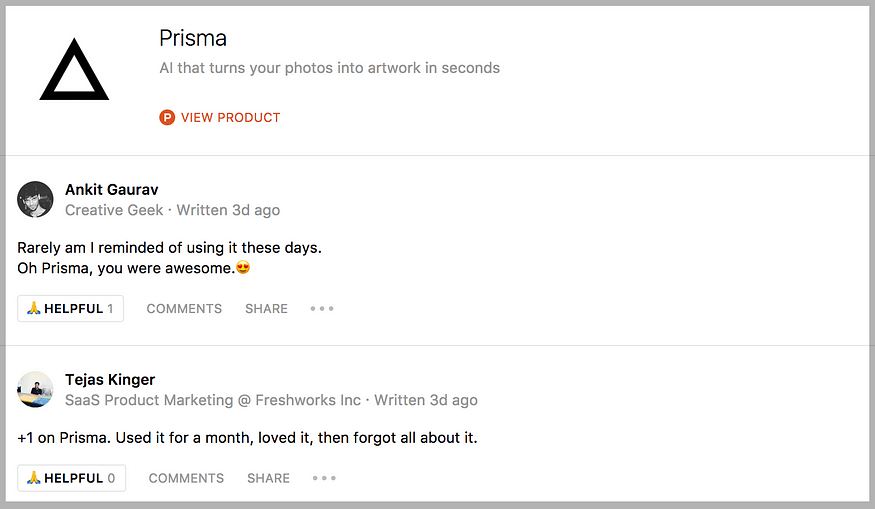 You don't want to land up in this list ever. Do you?
So, whatever you are building right now — think really really hard. Unless you are making something very compelling for a large enough audience (market size), it will be very hard to acquire users and keep them loyal.
I personally went through both kinds of experiences in last one year.
In early 2016, we launched ReadBoard — the fastest way to start conversations on web articles with your colleagues, friends and family.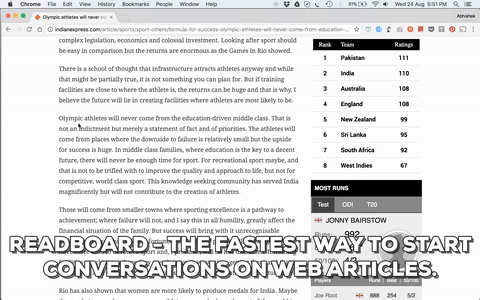 The idea was to bring all the conversations happening on the Web at one place so to become the default destination for millions of people looking for interesting contents on the Web everyday.
A great idea (according to me) and a very well-designed product. But is there enough motivation to use such a product?
from Betaworks told me following in one of our conversations.
I checked out readboard. The design is nice. As I said earlier, the "what to read" problem is a very hard one to crack if for no other reason than users have an abundance of options for what to read and where to share it and for them, the hard part seems to be figuring out what's worthwhile to spend time reading, not a lack of content.
Well, no wonder we struggled to get our first 1000 users.
Now in parallel, we were working on another idea — CricHeroes.
It is a simple mobile app enabling Live Scorekeeping of any Local Cricket Match or Tournament. Players create their profiles, form teams, organise tournaments and score the matches on the app. The scores get broadcasted LIVE ball to ball like an International Cricket Match.
Cricket (the sport) has second largest following in the world (2.5 billion fans) after Football (Soccer and not American Football).
In this case, the intrinsic value of product was so high, we virtually had to do no marketing to reach our first 100,000 users in 7.5 months.
Again, don't get me wrong. UX of CricHeroes is excellent and one of our differentiators, but I am guessing even without that, we would have done a decent job.
By no means, ReadBoard is a failure and CricHeroes is a success story as of now but I believe I made my point.
I definitely don't want to end up in this list ever. Do you?