The Art of Delightful Product Design
September 6, 2017
If you have read "Made to Stick" by Chip and Dan Heath, you know they are great storytellers. In fact the book is about how to tell a great story.
They have written equally good books "Switch" and "Decisive" after that. And their latest book is "Power of Moments" — to be launched on 3rd Oct.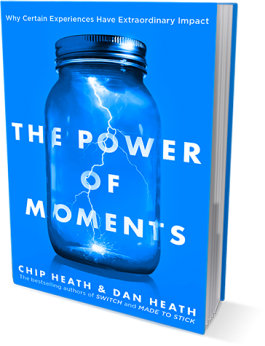 A few days back, I read the freely available first chapter and the book is already looking very promising.
It has a story of "Magic Castle Hotel", which is one of the three top-rated hotels of LA. It is not a 5-star hotel. Actually it is more like a budget motel and not cheap. They have a small swimming pool and antiquated décor. Still it is extremely popular amongst its guests having 4.5 ratings on tripadvisor.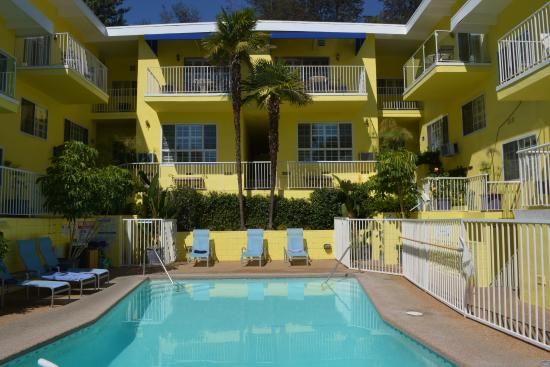 So what's the deal here?
Well, according to the authors they have realised the "Power of Moments". They have engineered one specific moment (or experience), which will definitely be the highlight of your vacation.
A cherry-red phone is mounted to a wall near their pool. It is called the "Popsicle Hotline". When you pick up a receiver, someone answers, "Hello, Popsicle Hotline.". You place an order and you get your cherry, orange, or grape Popsicles at poolside on a silver tray by a staffer wearing white gloves, for free! Yes, and you can have as many as you like.
There are definitely a few other engineered moments like Free Snacks, Board Games and DVD Menu, Unlimited Free Laundry, etc but the "Popsicle Hotline" moment trumps it all in their case.
Magic Castle Hotel has figured out, that to please customers, you don't have to obsess over every detail. Customers will forgive small swimming pools and underwhelming room décor, as long as some moments are magical.
The surprise about great service experiences is that they are mostly forgettable and occasionally remarkable.
Now, I am more of a product guy and not a hotelier (not yet), so how do I engineer magical moments like these in my products?
Answer is, by designing delightful Microinteractions in my products.
Microinteractions are contained product moments that revolve around a single use case — they have one main task. Every time you change a setting, sync your data or devices, set an alarm, pick a password, log in, set a status message, or favorite or "like" something, you are engaging with a microinteraction.
As product designers, we can design at least a few magical moments i.e. microinteractions so that users don't mind rest of the product experience even if it is at par (or subpar).
Some of the famous microinteractions (or magical moments) are…
AOL's You've Got Mail
Word's Autocorrect
Facebook's Like
Foursquare's Badges
Twitter's Pull to Refresh
Right now I am building CricHeroes — an app for the local cricketers of the world and here is my humble attempt to make the overall user experience delightful.
Some of the magical moments in CricHeroes App
When user is waiting for an OTP (one time password sent via text), she sees an animated gif of one single player playing cricket all by himself. Who likes to wait? Well, now user may not mind a couple of seconds delay in getting the SMS.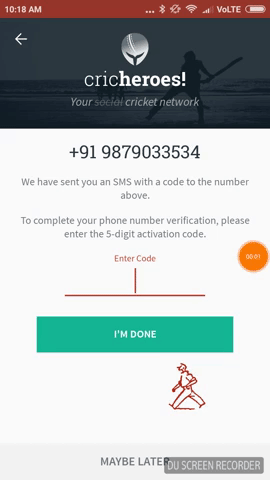 CricHeroes Badges to recognise and celebrate your achievements. CricHeroes' aim is to become a platform for cricketers to showcase their talent and get recognition. Badges is one of the ways to do it so it has to be grand!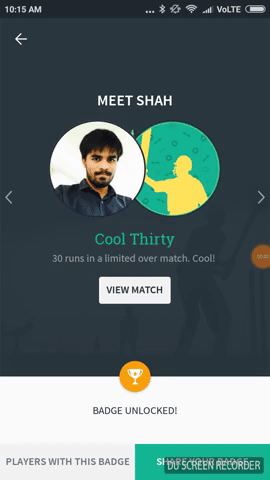 The header text of Player Profile screen changes to player's name when you scroll. A solution to a practical problem users faced when they were looking at some player's Cricket Profile.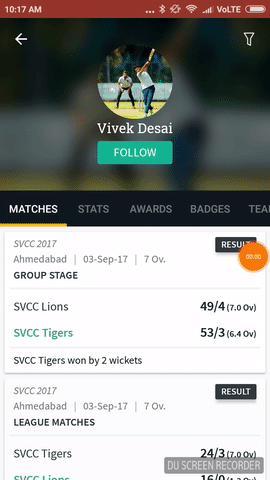 Automatic congratulatory or inspirational text messages when you win or lose a game. Now this is a delightful moment for many of our users. Who cares when you win or lose a match? CricHeroes does.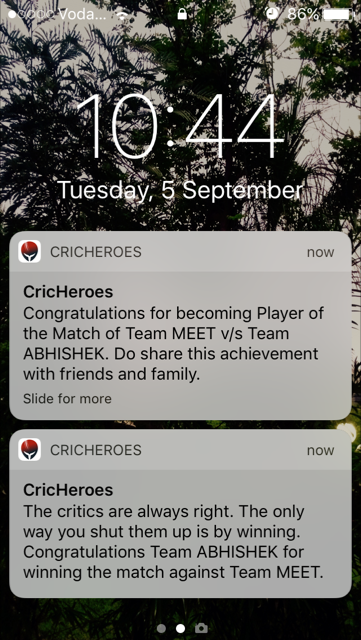 These are very subtle moments and most of the users may not even notice them explicitly but they definitely make the overall user experience more delightful.
To summarise, let me just reword a sentence I wrote before.
The surprise about great user experience is that it is mostly forgettable and occasionally remarkable.
What do you think?
Does this correlation between "Power of Moments" and "Microinteractions" makes sense?
PS: If you are a product designer (or manager) and have't read the book "Microinteractions" by Dan Saffer, I strongly suggest you do that today. Not tomorrow, but today.
PSS: The website Little Big Details curates some great examples of microinteractions. Highly recommended.