Three ways to improve your batting strike rate
July 9, 2020
India, where cricket is known to be a religion, there is a cricket hero in every street.
Each aspiring cricketer has a dream of playing like a pro and have a strike rate > 100. But it is not only about the quantity of the runs or quality of runs. Both go hand in hand. You have to be aware of your strengths and weaknesses and keep practicing in both areas.
Here are three simple yet effective ways to improve your batting strike rate.
1. Know your strengths
Best way to improve in anything to find your strengths and make it better and work on weaknesses to be ready to play under any situation.
Identify your strong areas on the wagon wheel and keep practicing to be the best in what you already know.
The same way, also identify your weak areas and start practicing it so you avoid being predictable by bowlers and fielders of the opposite team.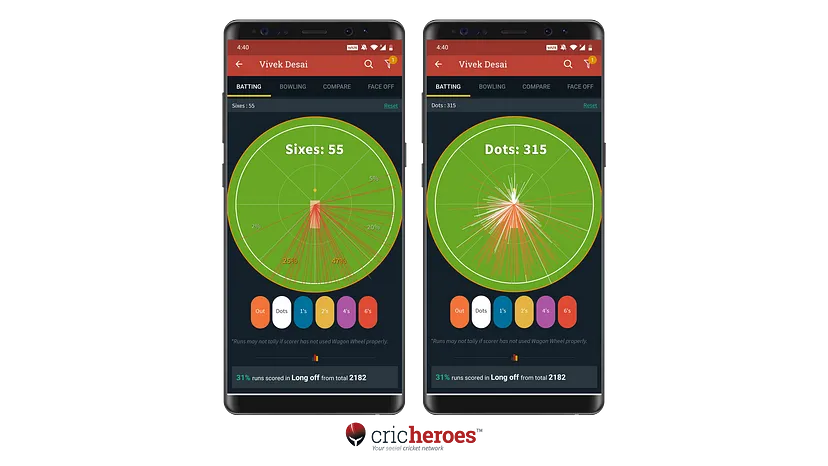 Know your favourite bowling type and your performance against Spin vs Pace.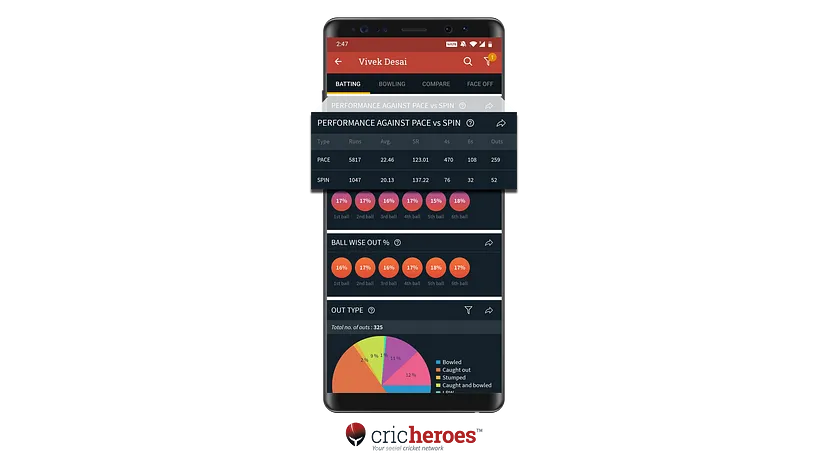 Practice your shots against the type of bowling that makes you feel under pressure. It will improve your ability to stay in the game for long and play steadily under pressure.
2. Master your calculations
Yes, you heard it right. Finally, the math that you learnt in your school will come in handy here.
Don't try to hit a 4 or 6 on every ball. Just try pushing 1s and 2s initially, learn the bowler's style and wait for the bad balls (full tosses, long hops & half volleys).
Here, insights like following can help.
On which ball you are most likely to hit a boundary?
On which ball you are most likely to get out?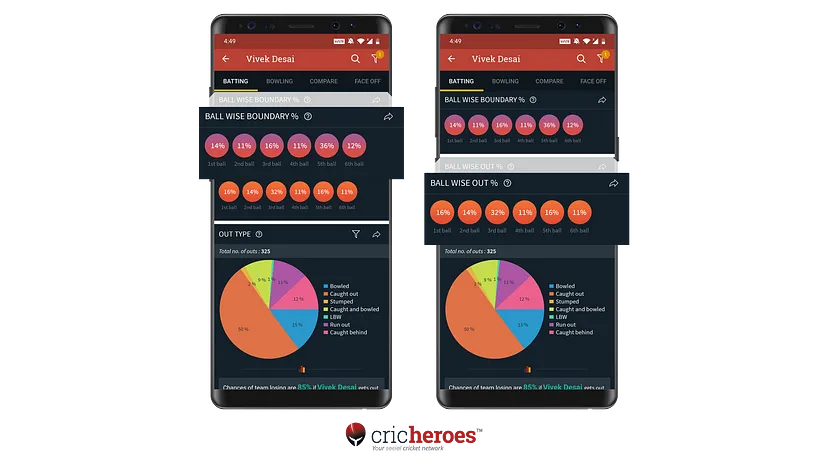 3. Presence of mind and strike change
Practice makes one perfect. But it is also important to have a presence of mind on the ground and play according to the situation.
Don't look at fielders, look at gaps.
If you want to hit the ball through the gaps, you will have to focus on gaps and not fielders. Drive them nuts and create tension among them.
An aggressive approach can be risky but if you have wickets in hand and the target seems far away then go for it.
Playing safe can also be the key in many situations but don't forget to rotate strike. According to Gary Palmer, a cricket coach, by running singles regularly you can reach to strike rate of 100 easily and then 2s, 3s and boundaries can easily shoot it up to 150.
Well, these are some of the simple yet effective tips to improve your strike rate. Maybe you know them already, but never consciously focused on them. Now is the time with the help of CricInsights from CricHeroes.
Check How Mongoose Bat brings in more controversies than runs!
Apart from above, what do you do regularly do to improve your strike rate? Share it in the comments and help others!