Unsung Cricketing Heroes: Local Cricket Heroes of August 2023
September 12, 2023
Cricket is a sport that thrives on statistics and records, and every now and then, unsung heroes emerge from the shadows to make their mark in the cricketing world.
In this blog, we celebrate five such remarkable players who have achieved incredible feats on the cricket field, showcasing their talent and dedication through some extraordinary records on CricHeroes.
Jai Nag – The Sultan of Sixes:
Hyderabad's Jai Nag has etched his name in the annals of CricHeroes history with an astonishing record of 130 sixes. Known as the "Sultan of Sixes," Jai Nag's ability to clear the boundary ropes at will is a testament to his explosive batting prowess. His relentless hitting has not only entertained fans but also made him a hero in the world of amateur cricket.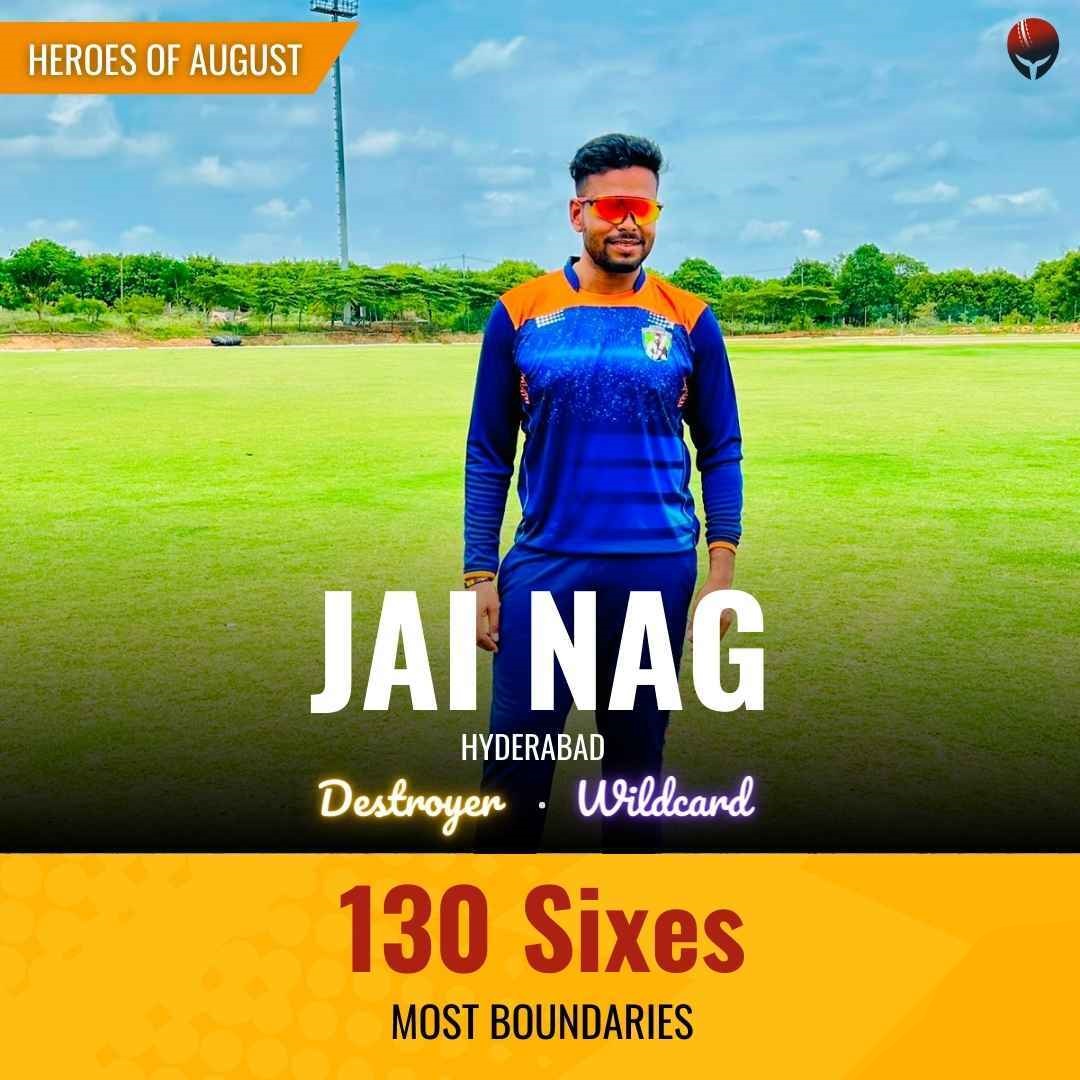 Check out the full profile on CricHeroes: Click Here
Bil Bhatt – The Catching Maestro:
Srinagar's Bil Bhatt has become synonymous with safe hands on the cricket field. With a jaw-dropping tally of 54 catches, Bil Bhatt has set a new standard for fielding excellence. His ability to pluck catches out of thin air has not only saved countless runs but has also inspired aspiring cricketers in the Jammu and Kashmir region to elevate their fielding skills.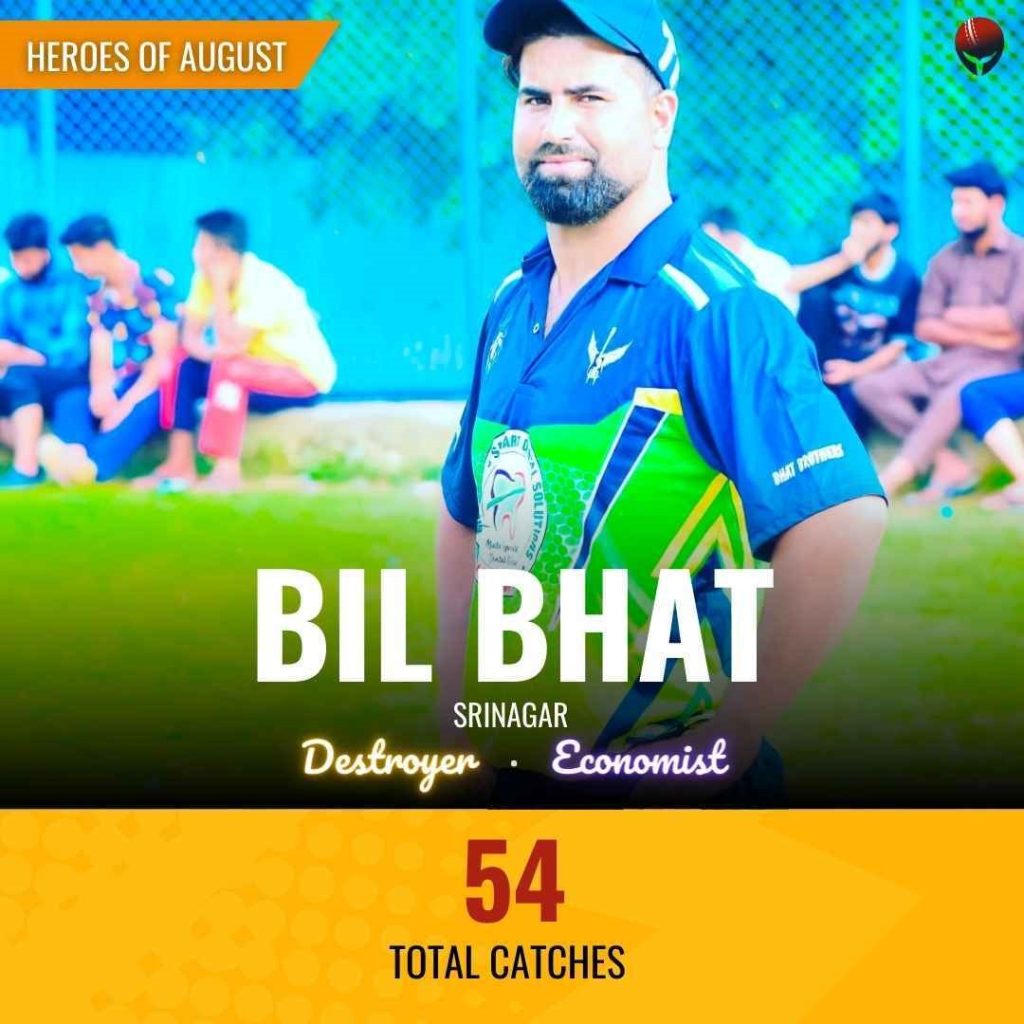 Check out the full profile on CricHeroes: Click Here
Pulkit – The Stumping Specialist:
Faridabad's Pulkit has demonstrated that wicket-keeping is not just about catches and runs. With a record-breaking 17 stumpings, Pulkit has proven himself to be a master of the subtle art of stumping. His lightning-quick reflexes behind the stumps have left batsmen bewildered and opposition teams in awe of his skills.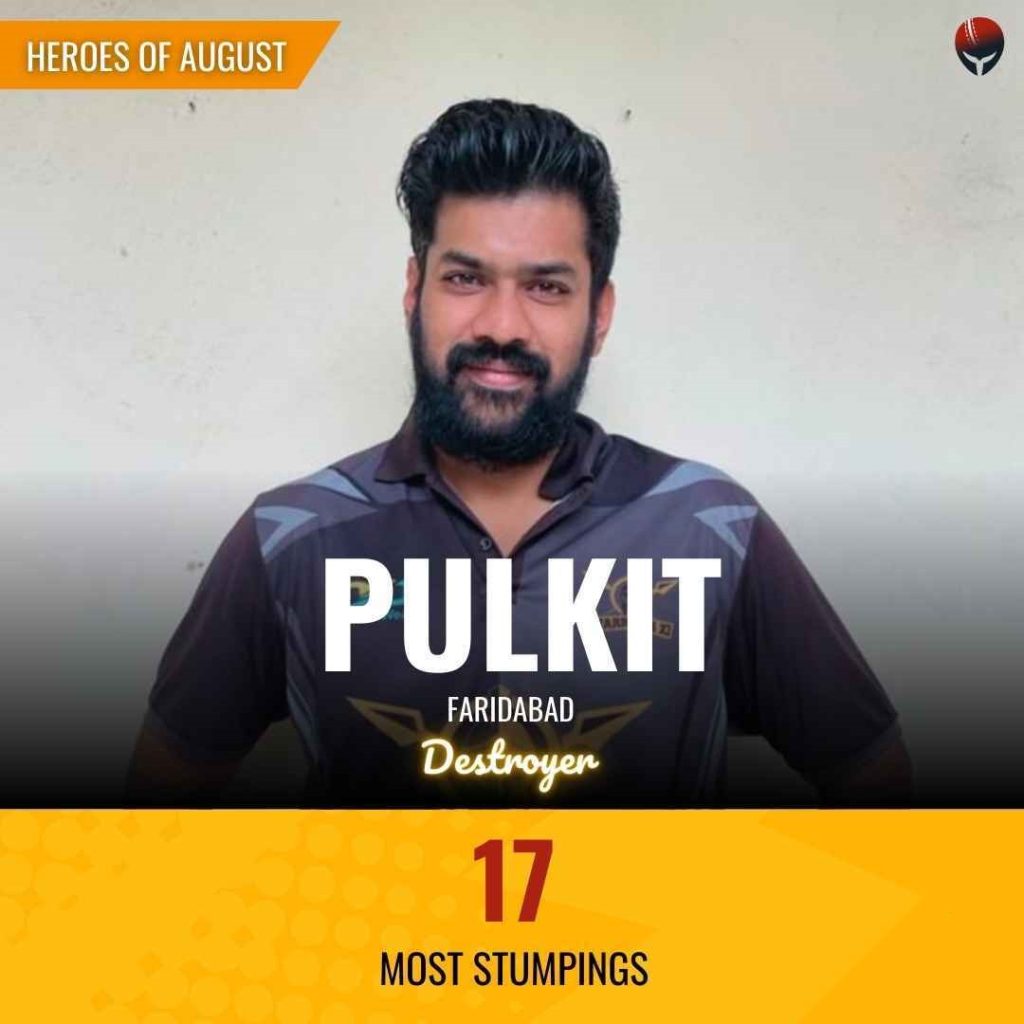 Check out the full profile on CricHeroes: Click Here
Also, Check How Users Can Create and Play a Friendly Cricket Match with CricHeroes
Gnane – The Century Machine:
Bengaluru's Gnane is a true batting sensation in the world of amateur cricket. With an impressive count of 6 centuries, Gnane has showcased his ability to stay at the crease and score big. His consistent run-scoring has not only helped his team but has also set an example for other budding cricketers in Bengaluru.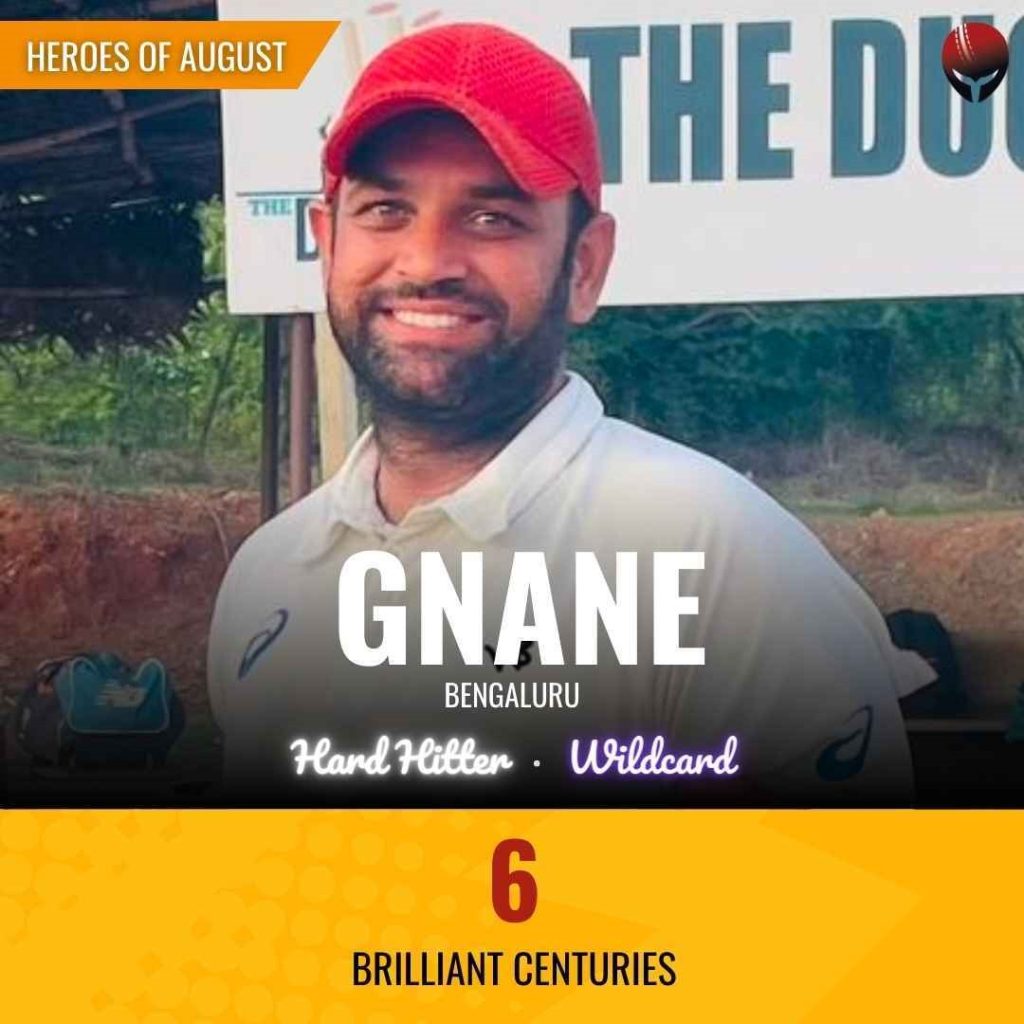 Check out the full profile on CricHeroes: Click Here
Shashank & Saurabh – The Dynamic Duo:
Team AOMSI Delhi NCR's Shashank and Saurabh deserve special mention for their incredible bowling partnership. With a combined total of 7 wickets and a remarkable hat-trick, this duo has orchestrated sensational collapses in opposition ranks. Their synchronized bowling has not only earned them accolades but has also brought victories to their team.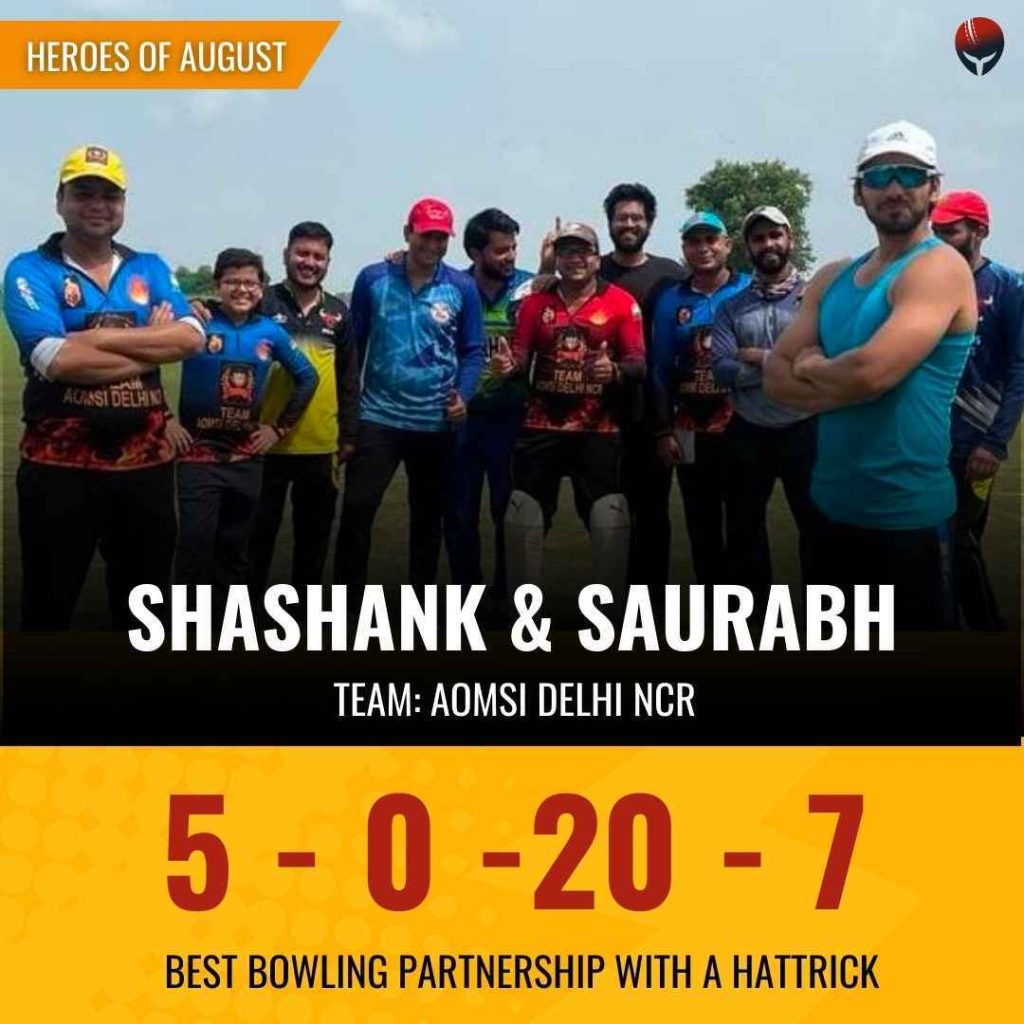 Check Here Match Scorecard: Click Here
Cricket is a sport that celebrates not only the international stars but also the unsung heroes who light up the local and amateur cricketing arenas.
Jai Nag, Bil Bhatt, Pulkit, Gnane, Shashank, and Saurabh have shown that dedication, talent, and hard work can lead to extraordinary achievements in the world of cricket.
Their records on CricHeroes serve as an inspiration to all cricket enthusiasts, proving that heroes can emerge from unexpected places, and the cricketing world is richer for it.
These remarkable individuals remind us that cricket is a game of endless possibilities and that every player, regardless of their level, has the potential to be a hero in their own right.