Journey Of A Gully Cricketer
October 2, 2019
Gully cricket is where the truest form of talent starts flourishing and it is somewhere a starting point of big dreams of becoming a next Virat Kohli or next Jofra Archer. International Cricket (and IPL) takes up most of our attention but,
Grassroots cricket is full of common names having extremely uncommon talent.
CricHeroes' mission is to give a platform to such cricketers to shine and recognise them for their talent. We have been doing that consistently with Match Awards and Badges in the app.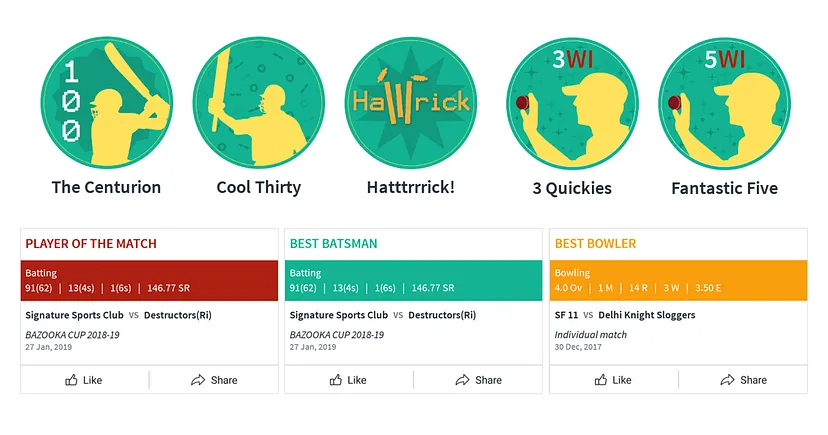 We also run a #FaaduCricketer series on our app highlighting talented cricketers.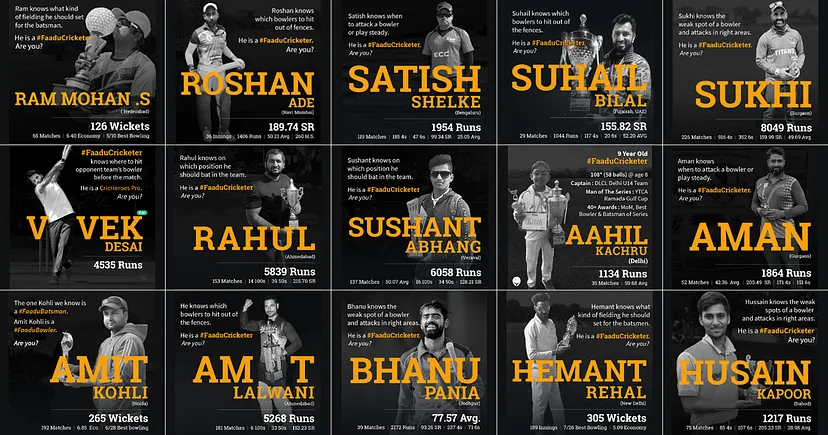 This is our latest attempt to recognise some unusual talent at the grassroots level.
Raj Desai is one of the finest cricketers on CricHeroes. He is a right-hand batsman and a bowler.
He has played 568 matches on CricHeroes so far and has an amazing strike rate of 168.47. He has won a number of awards on the app.
We approached Raj and asked him to record a small video for us talking about his cricketing journey. And it's a story worth listening for every passionate cricketer.
So this is our tribute to all the passionate cricketers out there. We will be coming soon with part two of this. Let us know if you have other questions in your mind which we should ask.