June 2023: Exceptional Grassroots Cricket Players' Performances
July 14, 2023
In the realm of cricket, the month of June witnessed spectacular performances that etched the names of certain players in gold. CricHeroes, the hub of cricket enthusiasts, saw several remarkable players rise to the occasion and display their prowess on the field. Among them, four standout players caught the attention of fans worldwide. Praveen Channappa, Kaif Siddiqui, Armaan Ali Yasmeen, and the versatile Gaurika shone brightly in their respective categories, leaving an indelible mark on the cricketing landscape.
Praveen Channappa – The Run Machine:
Hailing from Bengaluru, Praveen Channappa emerged as the male player with the highest runs scored in the month of June. With an astounding tally of 1571 runs, Praveen showcased his batting prowess and consistency. Known for his hard-hitting style, he left bowlers in despair as he carved his way through matches. His ability to find gaps and accelerate the run rate earned him the reputation of a hard-hitting dynamo, making him a formidable force on the cricket field.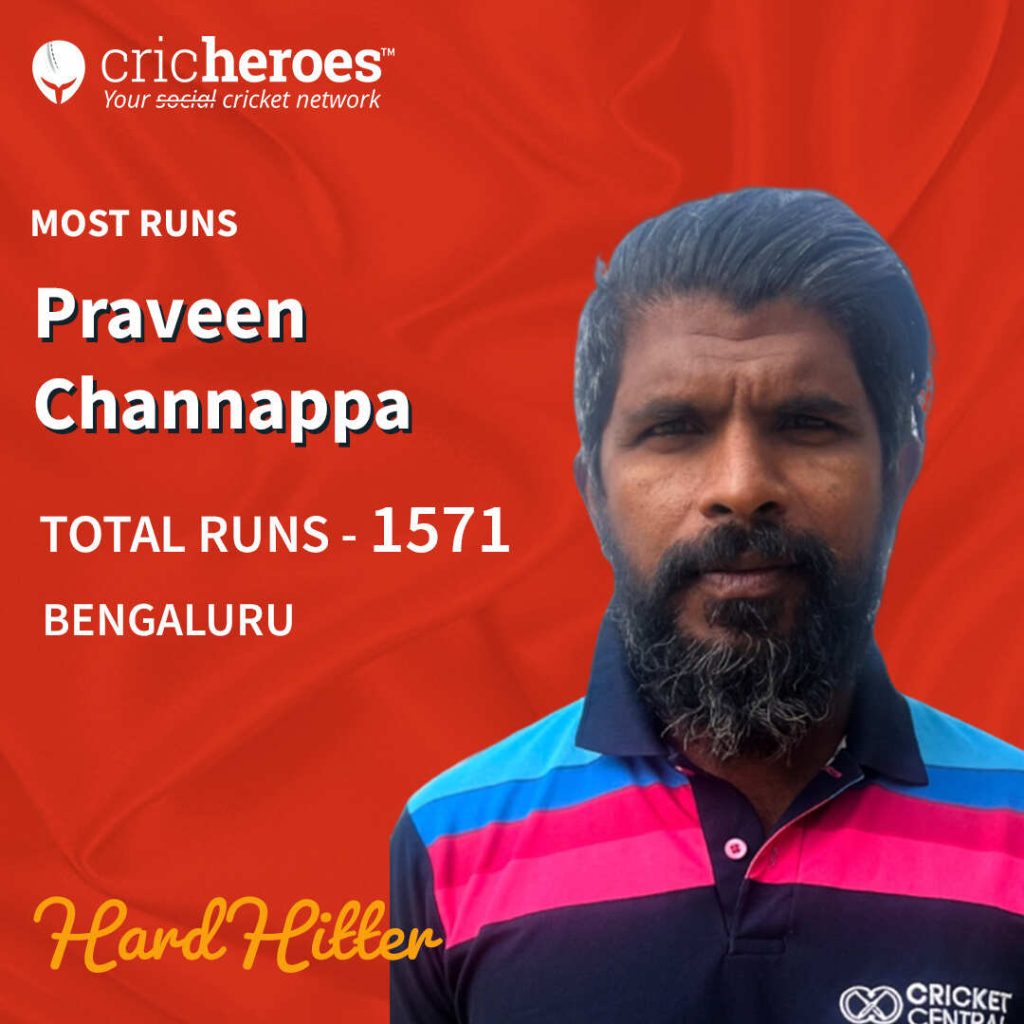 Check out the full profile on CricHeroes: Click Here
Kaif Siddiqui – The Century Specialist:
From the heart of Delhi comes Kaif Siddiqui, the male player who struck an awe-inspiring five centuries in the month of June. His bat seemed like a magic wand, conjuring centuries effortlessly. Each of his centuries was a testament to his determination and sublime skill. His performances turned matches into one-man shows, leaving spectators in awe of his ability to single-handedly dominate opponents. Kaif Siddiqui truly earned the title of a destroyer for his extraordinary century spree.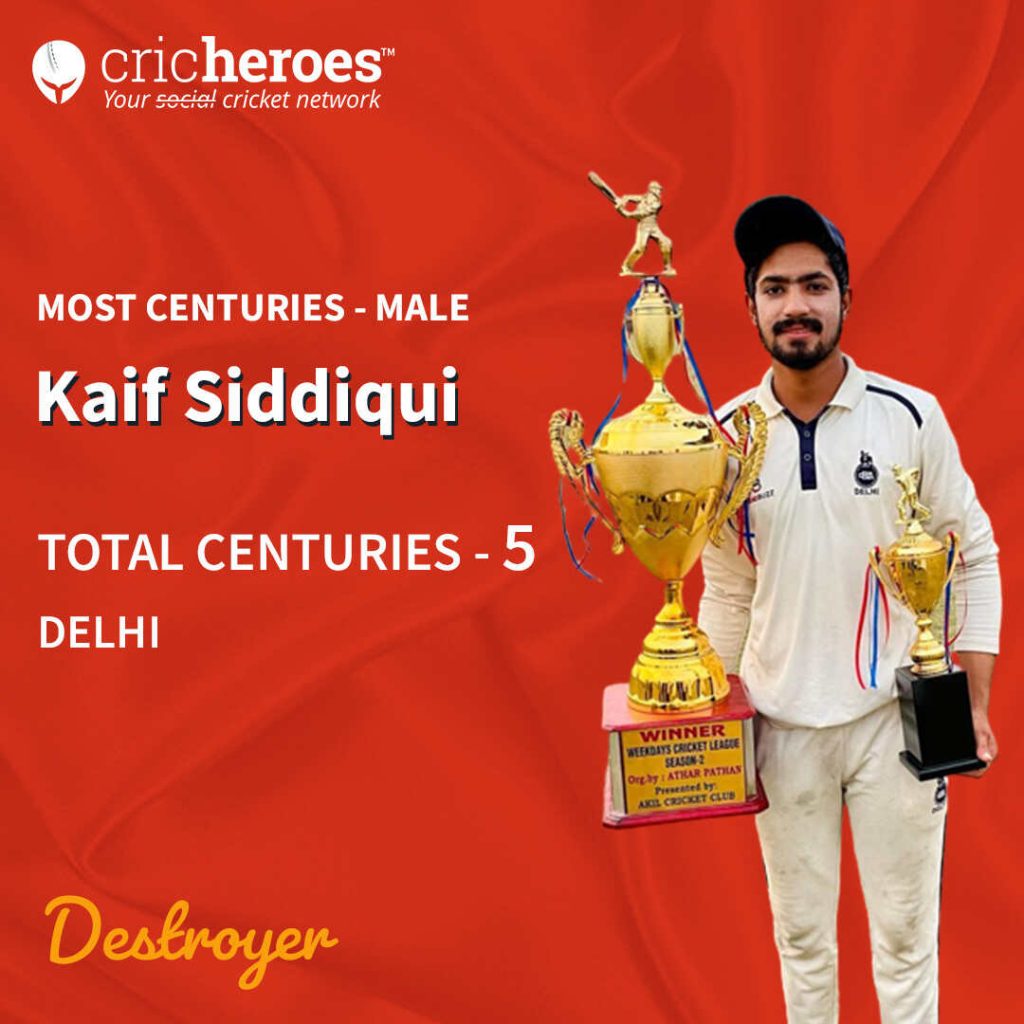 Check out the full profile on CricHeroes: Click Here
Also, Read How do we tag batters and bowlers on CricHeroes?
Armaan Ali Yasmeen – The Maiden Maestro:
Armaan Ali Yasmeen, hailing from Udham Singh Nagar, showcased a different kind of mastery on the cricket field. With a remarkable count of 53 maidens, he left batsmen struggling to find gaps and score runs against his bowling. Armaan's ability to maintain a tight line and length, denying the opposition any easy runs, turned him into a vital asset for his team. His steady and controlled approach earned him the moniker of a steady batter, holding the fort for his side.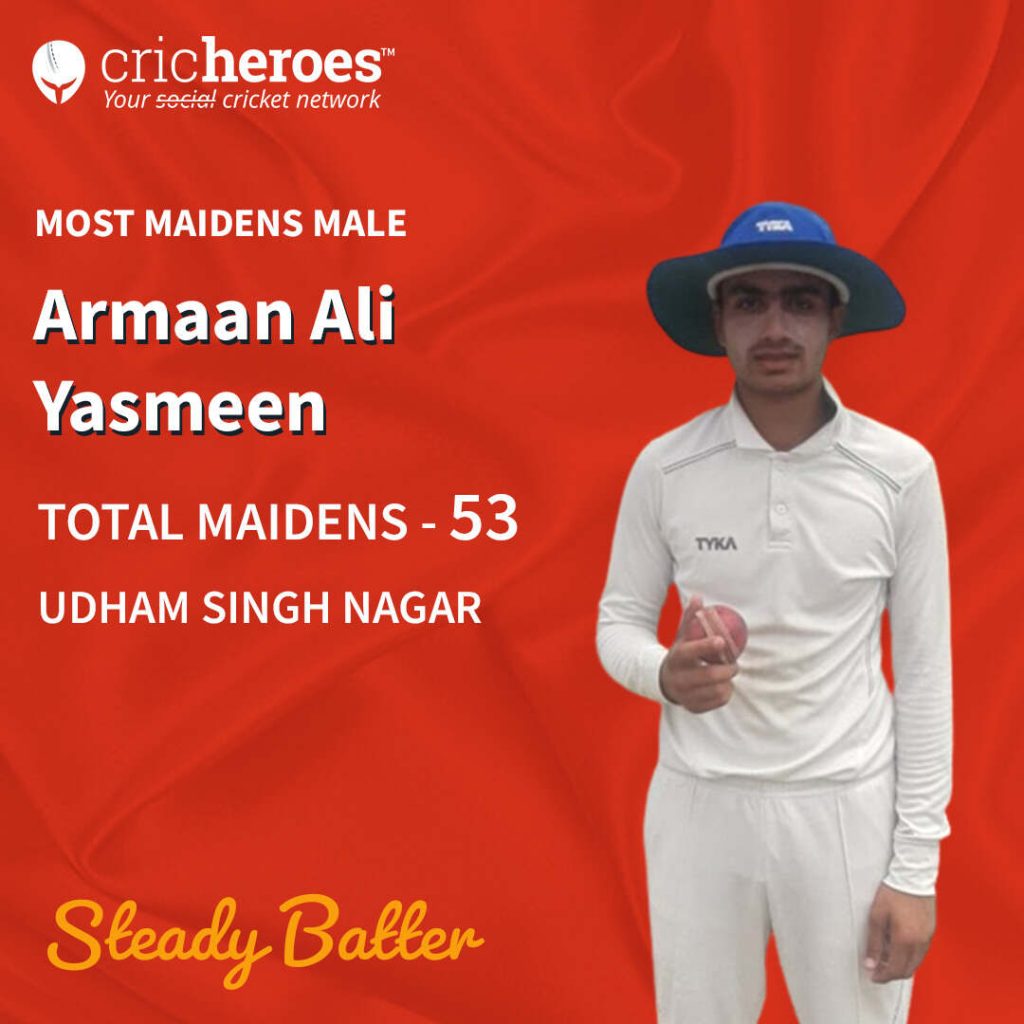 Check out the full profile on CricHeroes: Click Here
Gaurika – The All-Round Dynamo:
Among the many shining stars, Gaurika stood out as a versatile all-rounder. Her performances with both the bat and ball left spectators in awe. With 345 runs and 22 wickets under her belt, she displayed an exceptional balance between batting and bowling. Her six dismissals added to her multifaceted contributions. Gaurika's presence on the field was akin to having a secret weapon that could turn the game in her team's favor at any moment.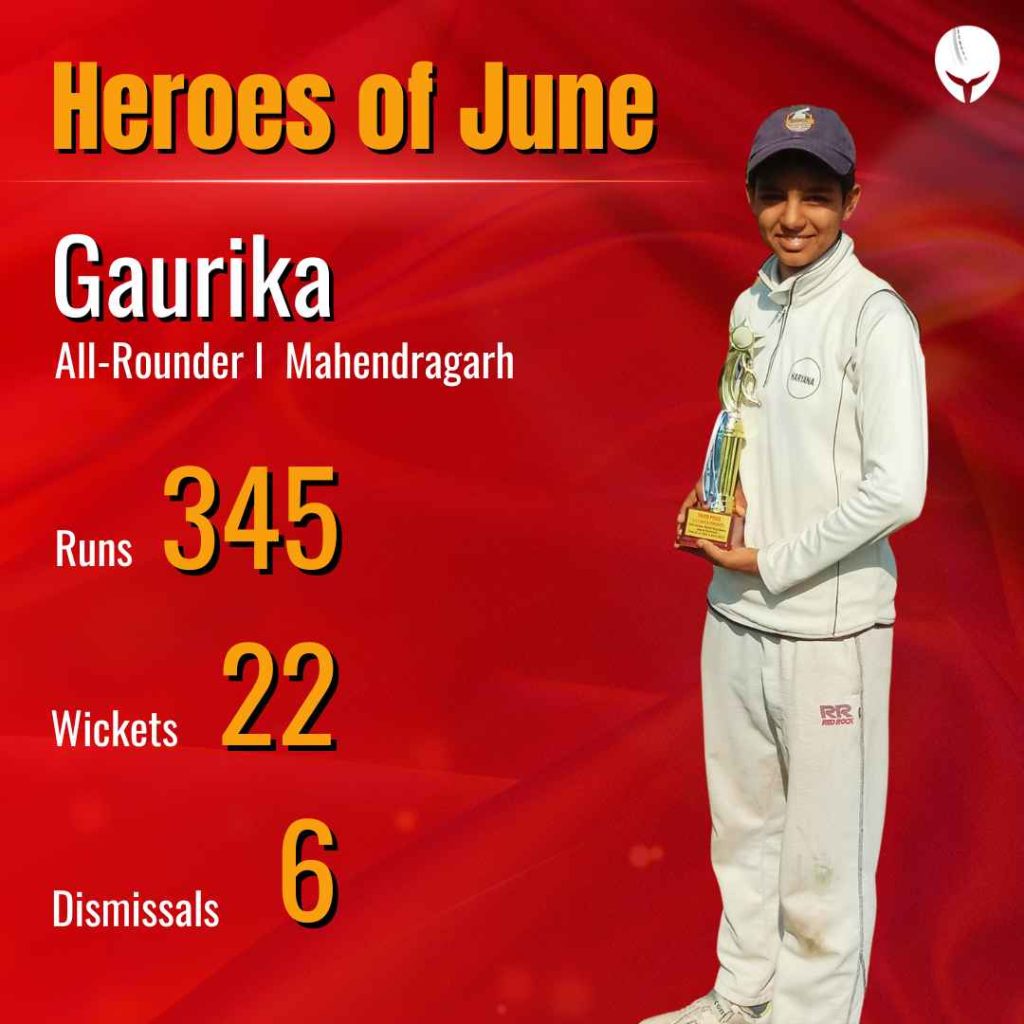 Check out the full profile on CricHeroes: Click Here
Conclusion:
June was undoubtedly a month of heroes in the world of cricket, thanks to the sensational performances by Praveen Channappa, Kaif Siddiqui, Armaan Ali Yasmeen, and Gaurika. These players showcased diverse talents and skills, leaving an indomitable mark on their teams and the cricketing world at large. As their names echo through the annals of cricket history, fans eagerly await their next exploits, hoping for more moments of brilliance and inspiration in the sport they hold dear.